The Overwatch 2 team "absolutely has plans" to do something like break Reinhardt's hammer in half — but it won't affect PVP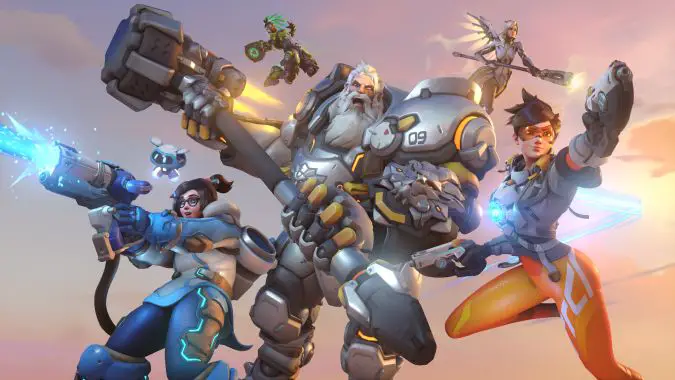 Shortly after the big Overwatch 2 reveal at BlizzCon 2019, I had a chance to sit in on a group interview with Game Director Jeff Kaplan and Lead Game Producer Matt Hawley. During the interview, they discussed a number of aspects of both Overwatch and Overwatch 2, including what makes the latter distinct from the former. One of those distinctions is the freedom that comes with being able to alter heroes for the sake of story without worrying about how it will affect PVP. And while Jeff didn't go into much detail, he did offer a tantalizingly exciting answer to one of the questions.
With the focus on Story in Overwatch 2, is there any thought going into actively changing a hero for story considerations, like if Reinhardt's hammer gets broken in half, just completely changing Reinhardt? Not because he's not balanced, but maybe because he's just a different character.
I'm about to give a dodgy answer — we absolutely have plans to do something like [breaking Reinhardt's hammer in half]. I'm not gonna talk about it because it would be mega spoiler, and currently it would not affect the PVP at all.
Now, it's hard to imagine Reinhardt without his hammer — the two are practically inseparable. But the thought that Blizzard's willing to give us a punchy, shieldy version of the hero who usually smashes and charges with the help of his iconic weapon is exciting. And it's making me wonder just what else they'd be willing to do with the other characters. Obviously, just plain taking things away isn't always going to yield an exciting result — but the willingness to change Reinhardt that drastically is hopefully just a small glimpse of the kinds of story and mechanics beats we'll see throughout the game's PVE mode.
Of course, that wasn't all the interview touched on. Read on for highlights.
Will the team still use other mediums to tell story in the world of Overwatch now that they have the PVE mode to tell stories?
Absolutely! The team loves working in different mediums and telling stories in things like comics and animated shorts. The existence of mode PVE story content in Overwatch 2 itself doesn't mean any of that will stop.
How long have they been working on Overwatch 2?
Believe it or not, they've had this in the works since before Overwatch shipped.
Will Overwatch 2 be an opportunity for heroes to be reworked as drastically as, say, Mercy or Symmetra have been in the past?
While it is the perfect opportunity for that sort of overhaul, they don't feel that any heroes currently are in need of a rework. That said, that could change between now and Overwatch 2's release. They'll go down the line of heroes as development continues.
Will Overwatch 2 have cross-play (i.e., a player on PC can play with a player on XBox if they choose)?
They're very interested in cross-play and cross-platform progression, but they're still exploring how to make it work.
Will we be getting more heroes in Overwatch still?
The team has at least one more hero planned to add to the game before Overwatch 2, but the reality is that they're focused on shipping Overwatch 2 right now.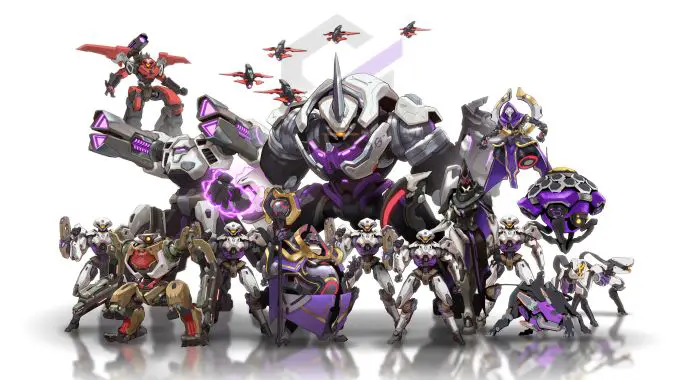 Why will players want to replay Hero Missions?
Here, Jeff talks about four main factors, aided by a progression system (which acts as a pseudo-fifth factor): Varied locations, different objective types, different hero combinations, and multiple enemy types. Right now, we're up to over 40 maps and over 30 heroes. Coupled with new and returning objective types and different enemies trying to stop us from completing those objectives, they're confident that players will want to replay the Hero Missions quite a bit — though he does note that the Story Missions aren't meant to be as replayable.
How will we transition from Overwatch to Overwatch 2?
Surprise! They're still working on the business model and don't have anything to announce just yet.
Are there any changes to Role Queue coming to make waiting less painful for DPS players with long queue times?
Sooner than Blizzard Soon™, they plan to let you Skirmish while you wait — not the traditional type we're used to, though. You'll be able to enter custom games, Death Match games, and can even take your whole group into a training room.
Any updates coming to Workshop?
Yes! It might not mean much to most players, but starting in the next week or two, you'll be able to add your own custom strings to Workshop modes.
Anything else?
The designers who worked on the original Onyxia and Ragnaros encounters in WoW are working on Overwatch 2's endgame. Jeff may not have slept at all in October, but he's confident the endgame will be spectacular and that it's in good hands.