Explore the origins of Frostmourne and more in Shadowlands' Torghast and the Maw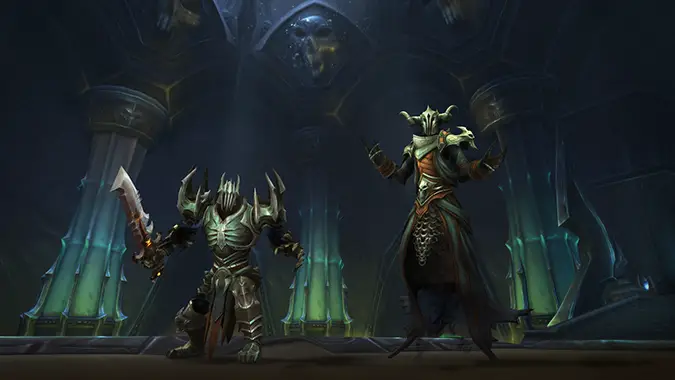 It turns out the max level zone and dungeon in Shadowlands isn't just a never-ending dungeon – there's a lot of story behind what's going on in the Maw. The Maw, a level 60 zone specifically for endgame, is the access point to that never-ending dungeon, Torghast. But it's also home to a mysterious entity known as the Jailer, and the prison for the vilest of souls. Unlike Revendreth, where souls are punished to bring them low before rising back to redemption, the souls in the Maw are so terrible that they cannot be redeemed.
Sounds like a fun vacation spot, right? Right.
But of course, all is not right in the Shadowlands, and things have gone terribly wrong. Something broke with the machinery of death, and now all souls are being sent to the Maw, whether deserving or not. You the player are the Maw Walker, a strange new breed of hero that can actually pass through the Maw. You have the power to enter and leave it.
And that's why you are so interesting to the various Covenants. Although the Covenants are powerful, they can't just go strolling into the Maw. But with you on their side, they can send you to go free people that should never have been thrown into the Maw to begin with. That sounds great and all, but everything in the Maw very much wants you dead – and not in that dead and resurrected kind of way, but the kind in which you remain in the Maw forever.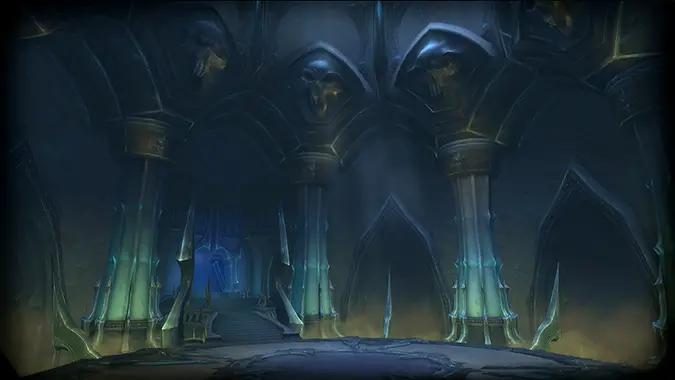 Needless to say, you'll want to have your wits about you when venturing into this zone. Dying isn't recommended, because if you do, you'll attract the watchful gaze of the Jailer. He's not happy that you're there, and every time you die, you'll attract more and more of his ire – and more and more of his wrath. This might start out with just an increased range to your aggro radius, but eventually, if you aren't careful, you'll end up with kill squads being sent just to hunt you down.
Sounds like an interesting story, but it's Torghast that holds secrets we've been trying to unravel since Warcraft 3. As the story goes, Kil'jaeden used the Helm of Domination to create the Lich King by cramming Ner'zhul's tortured soul into the thing. But where did that Helm come from originally? And where did Frostmourne, Arthas' infamous blade, originate? As you climb the endless levels of Torghast in an attempt to confront the Jailer, you'll start to unravel that story as well.
Of course, you'll also collect Anima along the way to help you out, and runes that can be forged into Legendary items as well. But for the lore aficionados out there, Torghast represents what may be the key to unlocking one of WoW's oldest mysteries…and only time will tell what secrets will be revealed.