Diablo 4: Everything we know so far
Click here for more photos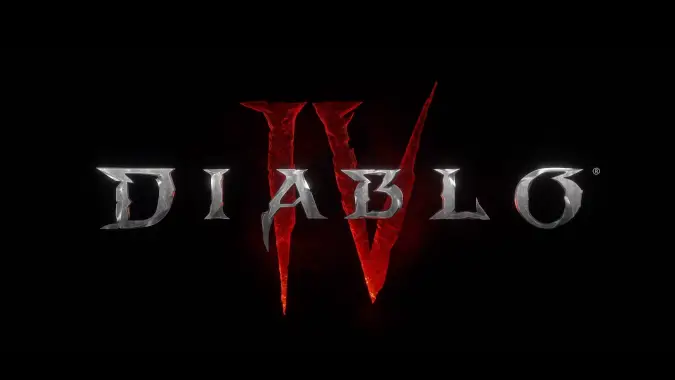 Diablo 4 has been the black beast of gaming for years now, and after our hopes were dashed in 2018, the long-awaited title was announced at this year's BlizzCon. At long last we'll finally see a fourth installment in the series that put Action RPG games on the map. However, at BlizzCon there's a whole lot of info that gets let loose all at once. Let's chat about everything we know about the upcoming title to make sure nothing falls through the cracks.
It all started with the beautifully gory cinematic By Three They Come. Every frame is so perfectly composed it could be a painting, assuming you're into painting with offal.
Diablo 4 will be a return to the bloody, bloody roots of the series, with many of the cornerstore features we've come to expect. If you don't trust the over-the-top level of gore featured in the announcement cinematic, when we spoke with the developers at BlizzCon 2019, they assured us as much. We also got a chance to play the early build of the game presented there, which we can assure you was hellishly fun.
According to the story we know so far, Diablo 4 takes place a couple decades after the events of Diablo 3's finale. Lilith, who you may recognize from the cinematic as being draped in a cape of gore after being summoned in a blood ritual, will likely be the antagonist of the main game. We already know quite a bit about her as the progenitor of the nephalem, sealed by her angelic former lover Inarius into the void from which she has now emerged.

Core Gameplay
At BlizzCon 2019, three classes were showcased: the Barbarian, the Sorcerer (or Sorceress), and the Druid. This is a great representative slice of the varied classes we've seen in previous iteration of the game. The Barbarian is the classic weapon-centric fighter, the Sorcerer is a ranged elemental spellcaster, and the Druid is a bit of an oddball. The gameplay we saw had the Druid swapping forms as they used different attacks — from wolfman to bear and back again, mowing down waves of skeletons.
Each class will have a unique set of dismount abilities — that's right, Diablo 4 has mounts. As you explore the wide world, your experience will be seamless — no loading screens between zones or when descending lower into a dungeon.
Diablo 4 will feature PVP, and it seems like the team has learned a lesson from Diablo 3's less than stellar shot at including it.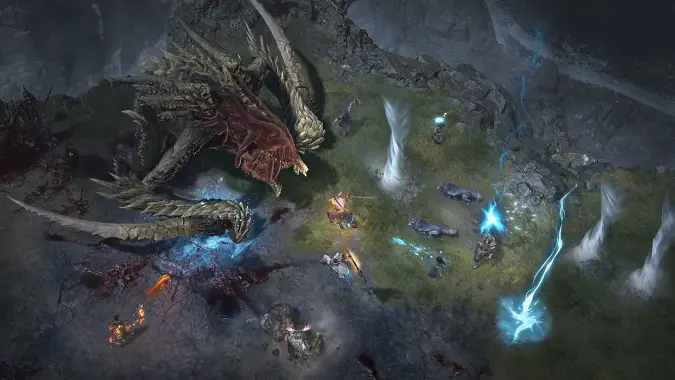 End Game
We have a surprisingly good idea of the activities we'll get to do later in the game. First of all, they assured us that you can engage in a lot of these activities both solo or as a group-centric player. Much of the world will be open-world, but you don't have to group up with the people you encounter, and certain story mode areas are restricted to just you and your party. Don't want to join a blood ritual already in progress.
Out in the world, we'll face new huge creatures called World Bosses, so the world will feel dangerous no matter what level you are. Dungeons will have new, exciting challenges with Dungeon Keys, which change various aspects of the dungeons to make them more threatening. But some of the old from Diablo 3 will be returning, too. Seasonal play is back for Diablo 4. So is a staple of every iteration of the series: Hardcore Mode.
There's a lot we know now, but there's still a lot to discover. The release date, for instance. We'll update this post with any new info we get.