Could Diablo 4 be a more enduring game without Diablo?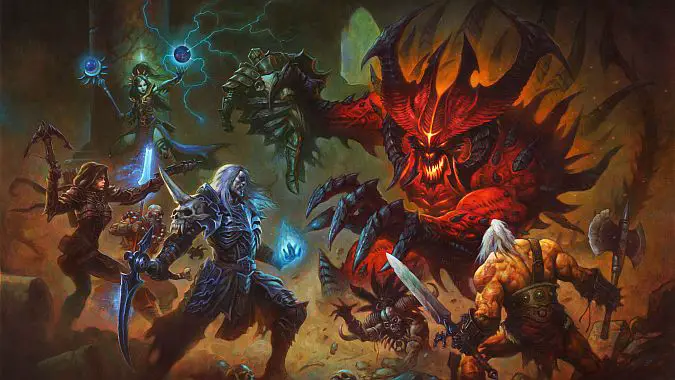 Reading this interview with Diablo 4's Game Director Luis Barriga and John Mueller the game's Art Director, I keep thinking about what it all means — where we're going and what it means for the future of Diablo 4 and the Diablo franchise as a whole. Looking back at Diablo 2 and Diablo 3, and this is something Barriga and Mueller seem pretty aware of. Diablo himself is not always, or even often, the real end boss of the game.
"It also changes up the formula," Luis explains, noting that the villain that doubles as the title for the game and franchise – has not suddenly been relegated to the history books. "In [Diablo III expansion] Reaper of Souls if you go up against Diablo, after playing to max level – it's a battle that's almost like a like a minor speed bump. Malthael became the real boss. So, it's also, what if we don't bring him back right away? And instead, take the time to explore some of these other characters first."
This is also the case in Diablo 2 —  it's Baal, not Diablo, who is the real end boss of that game, because of the Lord of Destruction expansion. By putting Diablo at the end of the game, you're essentially making it so that if there's a further development to the story, it eclipses him. I can routinely rock Diablo on Torment 16, but Malthael has never stopped being a right pain — The Angel of Death is a whole different ballgame.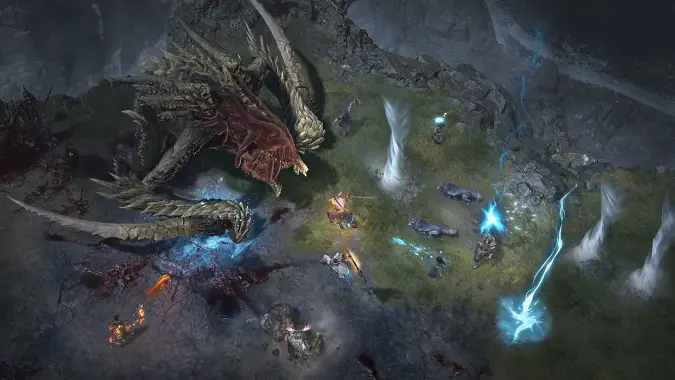 How open world aids in expanding the game
I suspect Diablo 4 is finally going to be the Diablo game that has multiple expansions, and which plans for how to introduce the Seven Evils as more than just (to use Barriga's words) speed bumps. By leaving them out of the introductory chapter of Diablo 4, you get room to expand out the world and bring them back when Sanctuary is, in a narrative and gameplay sense, ready for them, when they can have the biggest impact on the story and the world as a whole.
Comparing it to Diablo 2 or 3 and we can think about how it would work. Imagine if it had been Diablo who marched on Sescheron and destroyed the Worldstone instead of Baal. Or to put it another way, imagine if we'd had two or three Diablo 3 expansions and we didn't get to fight Diablo himself until the last one — if the grand plan to bring the Prime Evils back in one form had been the culmination of the story instead of just a stepping stone?
But combining that with the open world nature of Diablo 4 and how it expands and grows from the idea of the Adventure Mode that came with Reaper of Souls, and I start to think we're looking not just at a sequel, but a platform for sequels.
"It's funny you mention Adventure Mode 2.0 for this, because I've called it that in front of the team. I've avoided using that term publicly because it feels very techie. The way that it evolved came from what we saw in Reaper of Souls, and how transformative it was. You went from a game that you would play through Act 1, Act 2, Act 3, and so on and then move onto the next difficulty. With Adventure Mode, once you completed the story the world opens up and we let you jump around."
"But the bones were still linear." Luis confirms, noting that Diablo IV is an evolution rather than direct by-the-books sequel. 
Look at Diablo 3 — it's a game that lasted seven years with just one expansion. Diablo 2? People are still playing it now, 19 years after it came out. What if this time, Diablo 4 was designed to be a game which lasted years? By incorporating an open world structure and keeping the biggest bad out of the way for a while, you build that idea of room to grow into the very bones of the game.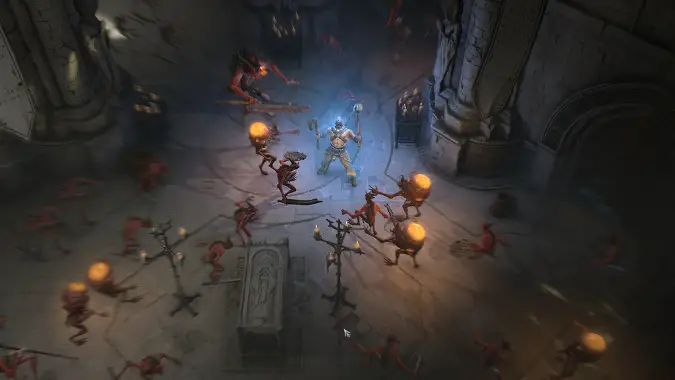 What we could get by the end
I'm very excited for the idea of a Diablo game that finally accepts that Diablo game last. That actually builds itself and the world we experience while playing it and even plans for an expansion to that open world. We know that we'll get to explore most of the east of the main continent in Sanctuary, from Scosglen down to Kehjistan — will there be a western expansion? Will we get to visit the Dreadlands, or the Skovos Isles? Will we see Khanduras and Westmarch and see how, or even if, they recovered after Diablo 3? What threats await us in regions we may not even know exist yet? We've never seen Xiansai in game, but it's right off the coast of Scosglen — could we visit in for the first time in a future expansion?
In a way, Diablo 4 feels like it could steal a lot of ideas from MMO games, with continuous expansions that add more to the game without requiring a whole new game immediately.  And such a scale and scope would work well with keeping the biggest threats out of the way until they're needed to advance the story. Not that Lilith isn't a major threat, but that's also kind of the point — by not having to have Diablo pop up at the end of this game, you don't also water down Lilith in the way that Belial and Azmodan ended up being second-raters to Diablo in Diablo 3. I mean, they're the two victors of the civil war in Hell, even if that was engineered by the three brothers — it would have been nice to get more than an act per with them.
I'm excited for this idea and how it could shake up the Diablo formula and give us a game that really can live on for years and provide us with new experiences and new threats in an organic, growing manner. For the full interview with Barriga and Mueller, click here and head over to Ausgamers.