Why do (or don't) you gravitate so strongly to certain classes?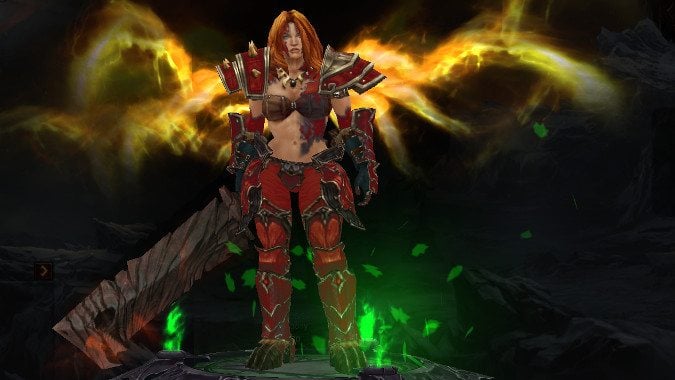 Yes, I admit it, this one comes from my own confusion and envy.
I see all sorts of players talking about their Warlock, Mage, Priest, Monk, or Rogue, and meanwhile, I'm on my sixth Warrior. Or, "I'm playing a Witch Doctor this Season," when I am, indeed, playing the same Barbarian I play every Season. It's not even that I haven't tried to play other classes — I have a Shaman and a Paladin and a DK that I've gotten to max level (or fairly close), and in Diablo 3 I have a Monk and a Crusader. But I spend most of my time on yet another Warrior or on the same Barbarian just reset back to level 1 when a new Season rolls around.
So I'm curious. Are there others out there like me, who just keep playing Rogues over and over again, or just absolutely love Wizards and keep playing that class? And if so, why do you do it? Because I don't really know why I do it, exactly. Part of it is familiarity, sure — I know how to play these classes. But the fact is, even when I sit down and get a new class to max level — even when I learn how to play that class — I just prefer a specific type of class. And it's not just in WoW and Diablo 3, either. When I played Dragon Age, I almost always played a big sword-using character. My character in The Outer Worlds used heavy weapons and walked right up to monsters shooting the biggest gun possible at them.
Even when I play Kingdoms of Amalur or Assassin's Creed Odyssey, which is a game where you sneak around assassinating people, I tend to use a big two-handed weapon and pick mostly from Warrior talents. It's just where I seem to go. So I ask you, why do you play the way you do? If you play a ton of alts of different classes, why? And if you're like me and you keep ending up a Shaman no matter what you do, why? Let's talk about why we do this.