What story moment in World of Warcraft had the biggest impact on you?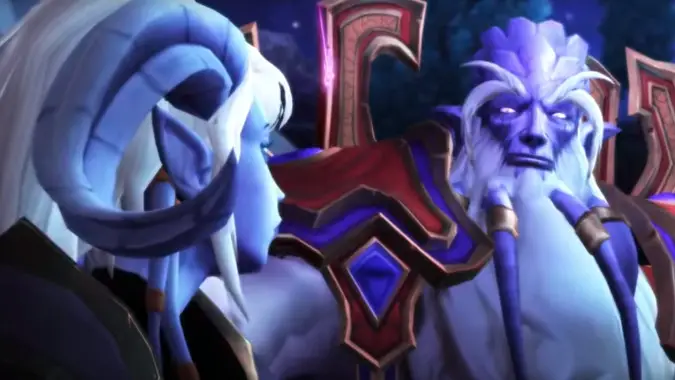 It can be a happy moment, it can be a sad moment, but I want to know what moment in World of Warcraft has stuck with you over the years. There have been a lot of them that come to mind for me — the storyline with Socrethar and the Aldor back in The Burning Crusade has lasted with me for years, as has the quest in Shadowmoon Valley with Oronok Torn-Heart and his family. In the Vanilla WoW, the Demon Hunter quests with Loramus Thalipedes that took you from Azshara to the Blasted Lands are still ones I think about, and I don't think any quest has ever kept me more off-guard than the one with Matthias Lehner in Icecrown Glacier during Wrath.
There are more — Rhea's egg in Cataclysm and pretty much the entire Gilneas storyline in Cataclysm, watching everything fall apart in the Jade Forest in Mists, and the zone endings for both Shadowmoon Valley and Frostfire Ridge actually ruin me to this day. They just ruin me to watch them. I don't even like Ga'nar, but watching him take his last act — not out of a hunger for an honorable death, just to preserve his family and his people — I have literally never forgotten it. I go back to watch it on a monthly basis, because that is what honor is about.
So now that I've rambled on for a bit, it's your turn — what story moments in World of Warcraft have managed to reach out and cause a reaction? Whether they were positive and happy or negative and long lasting, what moments have defined the game for you over the years? What do you most remember, what do you often go back to play again? Is it that bear in Darkshore? Because, man, that bear in Darkshore. Please share with us the most affecting, most memorable, strongest moments in World of Warcraft.