What do you most want to see from your in-game World of Warcraft holidays?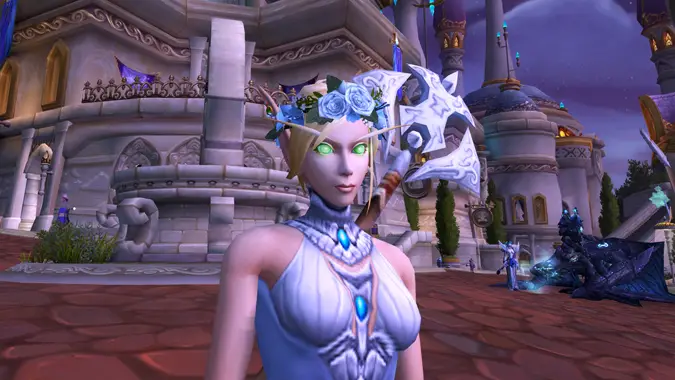 I mean, besides a Pepe costume. Of course we all want Pepe costumes for every holiday, but we don't always get those, so we need to think about what else you'd want for your favorite in-game holiday. We're at the point where most in game holidays are pretty long in the tooth, and many people have been doing things like farming for a Kodo mount or trying to get Santa Hats for years and years now. So how would you make these more compelling? What would you add to your favorite in-game holiday? For example, if I were in charge of in-game holidays, I would absolutely want to add cosmetic rewards like year-around transmog for every holiday.
Yes. Every single one of them. Complete armor sets and specific holiday-themed weapon transmogs for everything. Cloth, leather, mail, and plate for every. Single. Holiday.
Would this be a ton of work? Of course it would. But we're adding Heritage Armor for every single race, including Allied Races as we get them, so why not a complete set of armor for every armor type for every holiday? Make them extremely hard to get and watch as I beat my head against every holiday like a frenzied lemming trying to leap off of a cliff in desperation for those sweet, sweet transmog looks. Winter Veil? We get cool ice-themed mogs. Midsummer Fire Festival? Flame on with fire-themed mogs. Make a turkey-themed mog for the Harvest Festival and something Omen themed for the Lunar Festival. Go completely crazy with weird transmog looks for everyone.
But that's what I'd do. Not everyone is as crazy for transmog as I am. What would you most want to see added to spice up the holidays in World of Warcraft? What would make you want to do the holidays in game again?