What other appearances should Blizzard add as transmog options?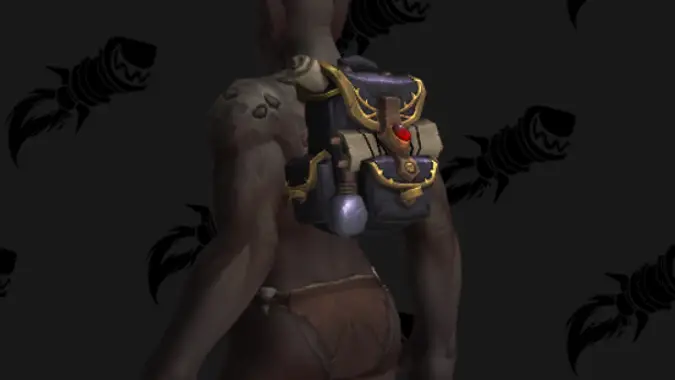 Coming with patch 8.3, Blizzard is adding yet another backpack appearance for players to use as transmog in World of Warcraft (the first being the one from Recruit-a-Friend). It's a nice addition to the game, especially for transmog lovers. I count myself among that particular group, which is why I can't help but let my mind wander at the addition of new transmog options. The first place it goes is, "How the heck did we not have a backpack transmog before now?" because, seriously, how is it only now that we're getting these? But I digress.
The second — and more important — place my mind goes is to all the other transmog options we don't have yet that could be added to the game. In his initial report, Rossi mentioned wings as cloak transmog options, along with sandals for the foot slot, "gloves" that appear as rings, and a few other things. I honestly love the idea of wings, especially if we get some in the same vein as the ones on Tyrael's Charger.
And, of course, there are always the "silly" transmog options of which we could always use more. I mean, we have fish weapons, so why not go the Diablo 3 route and add a cat or a burger? I'd also love to see class-specific transmog that stands out from the usual class-based armor sets or weapons. Give Paladins the Librams discussed long, long ago. Give Shadow Priests a permanent apparition that floats behind them. There's a lot to do here.
What do you think Blizzard should add as transmog options to World of Warcraft? Are there any types of 'mog they've used before but so minimally that you'd like to see more iterations of it? Are there options like the backpack that feel like they should've been here all along? We have a whole lot of gear slots, so get creative in the comments!