If you could upgrade any dungeon to a Mega-Dungeon which would you choose?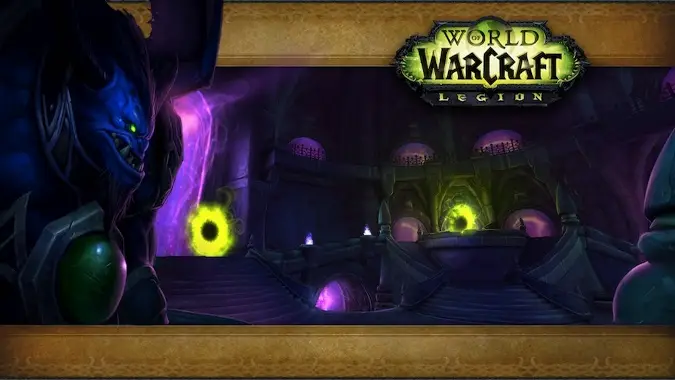 The Mega-Dungeon is still a fairly new concept in World of Warcraft. So far there have only been two: Return to Karazhan and Operation: Mechagon. They're home to some of the toughest dungeon encounters outside of Mythic Keystone difficulty, and they're my favorite dungeons in all of Warcraft. Mechagon has some of the most amazingly groan-inducing puns on this side of Gnomeregan. I chuckle every time I hear the garden Gnome tell me that their roses are of the highest caliber. But two Mega-Dungeons isn't enough for the entire World of Warcraft by a long shot, so let's figure out how to get more in!
I've always thought that Violet Hold could be so much greater than it is. It got its encounters revamped in Legion, but it still falls short of its potential. First I would change it so you chose which bosses to release in which order, and depending on the order you chose they could buff the others and share abilities. But after you defeat a certain amount of the Kirin Tors prisoners I'd like to take the fight to the Burning Legion. Let's jump through one of their portals and take the fight to them!
We'd start by fighting through the troops that were waiting to assault the Violet Hold. Make a beachhead to allow Horde and Alliance forces to cause havoc and secure our exit. Depending on which bosses you killed in the first half you could even have different troops come to our aide. If you killed a Scourge Plague Spreader the Cenarion Circle could send Druids of the Claw in thanks.  After that, choose between different objectives like training grounds, war machine assembly, and weapons storage. When the support objectives are destroyed you could finally take on the Commander of the whole staging planet. It would make for a much more involved and epic feeling Violet Hold experience.
I really love the idea of the choices you make during the dungeon affecting the rest of it. Whether that's an easier route or choosing to leave certain bosses alive to make the final fight harder — having those options can help to extend the lifetime of the dungeon. What dungeon would you like to see more of? How would you change things to make them bigger and better? Would you recombine Maraudon or Scarlet Monastary into one giant run?