What's the best hidden pop culture reference in World of Warcraft?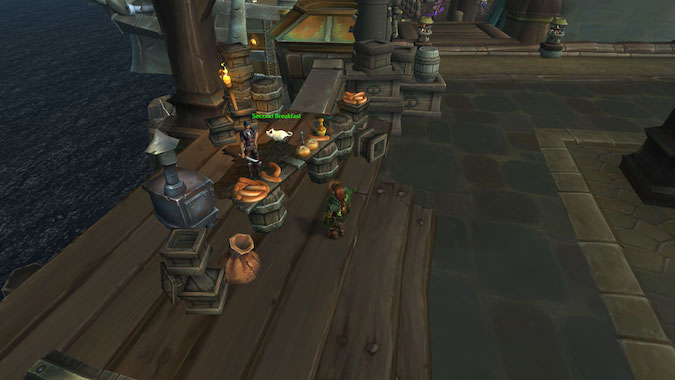 What would World of Warcraft be without references to pop culture? There were a huge number when the game first released, and they have just kept coming. Stan Lee in Stormwind. Stormwind and Orgrimmar guards sporting light sabers on May 4th. NPCs playing Hearthstone at the shrines in the Vale of Eternal Blossoms. WoW Classic players get the wonderful Linken quest line which was removed during Cataclysm. (Seriously? Can't that be somehow returned to the modern game, please? It's so awesome.)
To jog your mind, here are a few more of the wide variety of pop cultural references contained within the game:
I was in Boralus last week, waiting around until raid time and noticed a sausage vendor next to the shoeshine guy. How long have we been in Boralus and I never noticed this vendor? What's more, clicking on the pig roaming around behind the tables showed me his name. That's him in the above photo. For those who don't get the reference, this is from J.R.R. Tolkein's Lord of the Rings trilogy. The Hobbits eat breakfast and then "second breakfast" at about 8:30. Plus, second breakfast contains bacon. Double culture reference.
The game is chock full of sly winks like this. Today's question is simple: Which pop culture references you've come across in the game are your favorite?