What's your hands-on experience of patch 8.3 been like?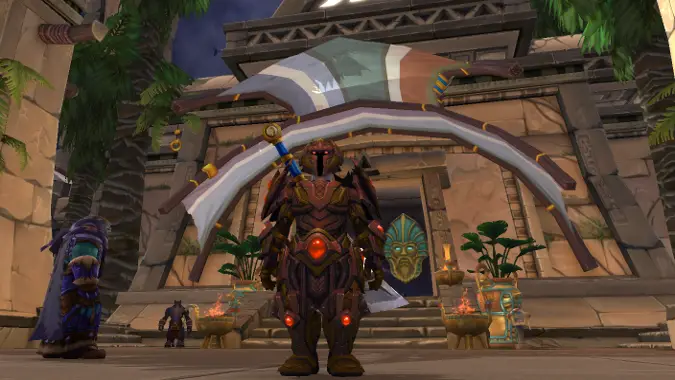 We've had patch 8.3 of World of Warcraft for a few days now, and I'm curious what y'all have felt and experienced while playing it. Whether it's the introductory questline (which is a doozy) or if you've gotten to running the Assaults or played around with the Horrific Visions, it's a pretty big patch, and I'm always interested in what other players think about this kind of thing. For myself, I found it somewhat daunting and crowded — trying to do stuff in the Chamber of Heart when there were like 70 other players also trying to do it? And the Halls of Origination scenario got kind of confusing as I had no idea where to go to turn off the giant glowing laser heads or to play the routing mini-game.
Not impossible, just somewhat daunting.
I do think the new Auction House interface is pretty spiffy, and I'm looking forward to dedicating some time to Horrific Visions once I have a few Vessels to spend. I'm not sure if it's content I want to solo or if I want to try and get a group together for them. I know they scale with group size, but I'm not feeling super confident as a Warrior that I can stand up to the punishment the mobs are putting out. But at the same time, I very much want to try and push it and see how far a Fury Warrior in not-super-great gear can get, and over time if I can start getting it done faster and with more objectives completed.
I'm still not super into the Corrupted gear mechanic, though.
So now I ask you — what have you gotten done so far? Are you all the way through the quest and working on boosting your cloak? Are you taking it slow? Maybe you're just preparing for next week and the raid opening up? Let us know what you think of patch 8.3 so far.