WoW
Jan 17, 2020 1:00 pm CT
Patch 8.3 Auction House bug means your auctions sell, but you never get the gold
Updated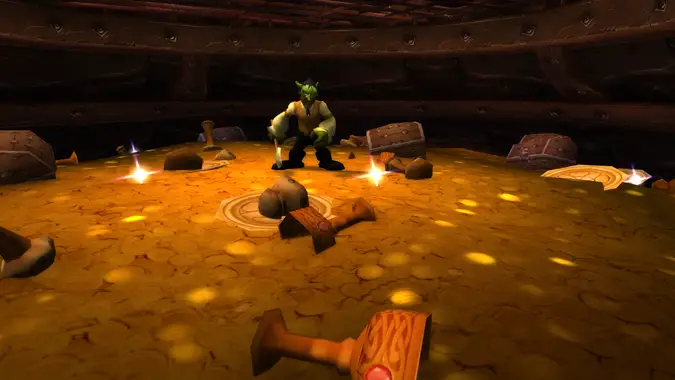 If your coinpurse has been inexplicably lighter since patch 8.3 revamped the Auction House, you're not alone. Many players have been reporting that after an auction is sold they're not receiving the gold in the mail. Anecdotal reports have been coming in since patch 8.3 launched, but have reached new heights since last night's hotfix. Players on the Gold Making Subreddit report thousands of gold just vanishing without a trace due to this new bug.
Because I'm a serious gaming journalist, I disabled all my addons and listed a couple of green quality BfA gems earlier this morning to test this out, and can confirm the reports. My auctions were listed as sold, the hour to process the auctions elapsed — I checked in on my auctions tab several times as the time ticked down — and then after the time ran out, I was out both the gems and the gold. The auctions that did not sell and the ones I cancelled were both conveyed to my mailbox normally.
If I were unaware of this issue, I would never have realized something was wrong, since the completed auctions are removed from the Auction House list. I didn't get any empty "sold" mails to tip me off either.
A representative on the Customer Service forum confirmed that this is a bug they're investigating, and they have no ETA on a fix at this time.
I likely won't have any answers for awhile.
Many are asking if they should pull down their auctions for the time being. I'm not going to recommend that, but it shouldn't hurt if you wish to, many have reported doing just that without incident.
As we get any new info on this, I'll try to keep you updated here, but again, it is likely to be a bit before we'll have any information to share.
Thank you very much for your patience.
While they don't suggest you delist your auctions, I would certainly suggest you avoid listing anything new. I'd also suggest, if you're in dire need of a specific material or gem, try to take to Trade Chat instead of cheating some poor sap out of gold. It's less convenient but it's better than dumping your hard earned gold into the void.
Blizzard has now confirmed this Auction House bug, but says the issue isn't in the Auction House, but instead in the mail system. All the gold is safe, and will become visible again sometime in the next few days. While we're waiting, the 30 day mail retrival timer isn't counting down for those invisible mails, so just relax and be patient.