When is the Diablo 3 Patch 2.6.8 PTR starting? Next week!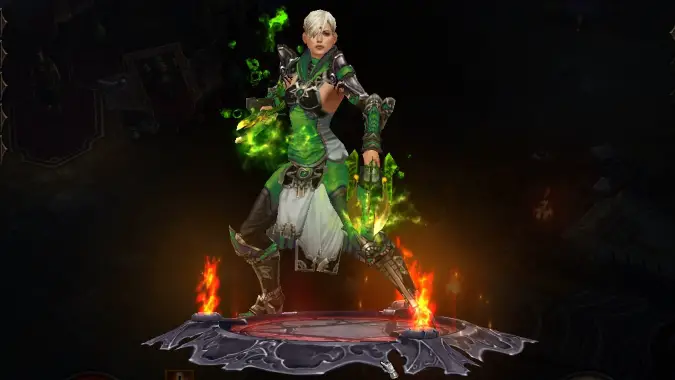 There were so many killer announcements at BlizzCon 2019, from the long-awaited Diablo 4 and World of Warcraft's next expansion, Shadowlands. But for now, we're still playing Diablo 3, and the cycle of seasons keeps progressing. So the recurring question is: when do we get Diablo 3 Season 20?
We know for sure that will fall a few weeks after the patch 2.6.8 PTR ends. And the PTR is dropping… oh wait, we don't have a date yet? Drat February 6.
Community Manager Nevalistis chimed in on a forum post earlier in the week to appease the restless community hungry for new content. It even included a small (very small) preview of the PTR notes-in-progress.
Got a few more tweaks to go. Remember, the balance blog will be coming out first (in part because that will let me handle all the other PTR preparations, but also because the context of that blog is important for the 2.6.8 PTR and beyond), so you'll have that to look forward to… let's say this week.
Since this announcement, we have received two major posts from the D3 team: the class balance blog, and the 2.6.8 PTR patch notes. As a quick recap, we will have the following to test in the PTR 2.6.8: the balance changes killing the animation canceling mechanic seen applied to Crusader Heaven's Fury, three new class sets (Barbarian, Witch Doctor, and Wizard), and the Season 20 Forbidden Archives theme.
This news lines up with our theory that Season 19 will finish towards the end of February/beginning of March, as Game Producer Matthew Cedarquist confirmed a two-week PTR for at least the next one (2.6.8). We will get an extra week to test drive the changes (read: try to break everything) and provide feedback, with the goal of not repeating the rapid-fire release of 2.6.7a.
Are you ready for patch 2.6.8 and the changes it represents, or do you want more time with Season 19 and the insane Pandemonium buffs? Let us know in the comments!