The Blizzard Watch crew are heading back into our monthly D&D game on Saturday, February 8th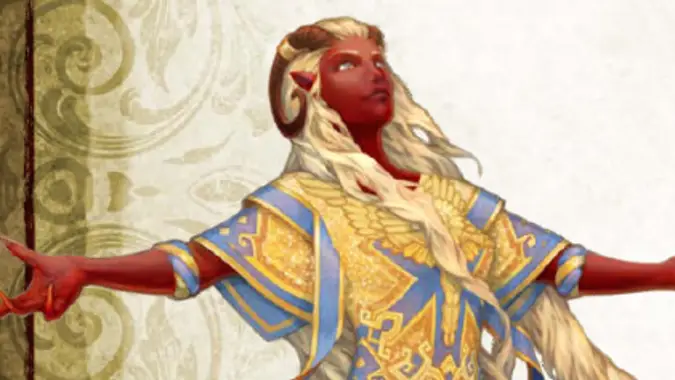 That's right this Saturday, February 8th we'll be hosting our recurring D&D Spectacular starting at 2:30 PM CST on our Twitch channel. We've been playing through this campaign for a while — we've got an archive of our previous games, so you can listen in to the madness and try and figure out what's going on, exactly. I wish you the best of luck, because these games are…well, they're pretty crazy, that much we can say for sure.
The Cast of Characters, for those of you just tuning in:
When last we left our intrepid band of adventurers — well, okay, our disaster artisans is more accurate — they'd managed to get themselves stranded on the Plane of Concordant Opposition (also known as the Outlands) and, after having a discussion with a herd of sapient cattle they made common cause with a group of adventurers who have led them to a strange Manse on the foreign plane of existence. Said manse is populated by Githzerai monks in strange animal-themed armor, who previously attacked the party in the deserted ruins of a structure just like the manse in question, which they found after crashing a flying boat which was on fire from a volcano dragon's attack. Said boat was in their possession as they attempted to escape the volcano lair of a sinister band of goblins, hobgoblins, and others who apparently kidnapped them for reasons they still don't understand.
And that's just the summary. Trust me, it only gets weirder from here. Come on and listen to us stream it live this Saturday, or if you can't make that, you can listen to our recording afterwards. In fact, if you'd like to listen to them all and get caught up, we've got you covered — here are the previous installments:
Come listen to us play and maybe find out if we find out what we're even doing.