What would you like to see in patch 9.0 before Shadowlands releases?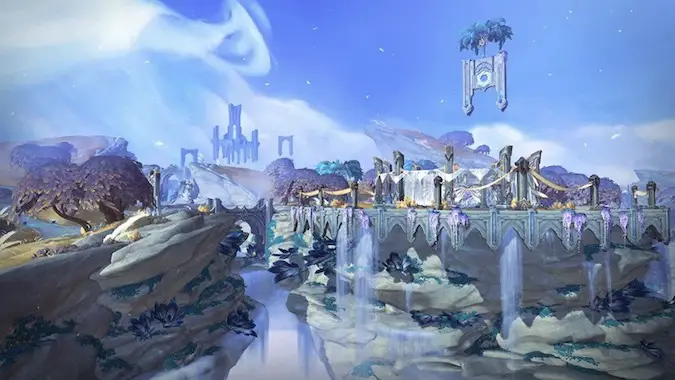 We've had expansions to World of Warcraft come in with plagues of undeath, with a big dragon driving the elements insane, with Theramore getting blown up, with Orcs invading from the Dark Portal, with the Legion attacking everything, and with Darkshore under Horde attack. We have had expansions introduce themselves in all sorts of ways, and what I'm curious about is what you would do to introduce Shadowlands to us. Would you have rifts to the Shadowlands open across Azeroth, flooding various zones with ghosts? Maybe currently deceased World Bosses could return to plague us? Or maybe you'd prefer a slow burn, with a questline that sends us to figure out what Sylvanas is up to that sees us arrive at Icecrown Citadel just in time to see things get real bad?
I'm curious because, at this point, we've done pretty much everything and it's hard to imagine how to introduce this expansion that doesn't feel like a retread of what we've already done. I mean, swarms of ghosts attacking various zones is something very akin to the way we introduced Wrath of the Lich King, for example. It's also pretty similar to the Elemental Uprisings during the pre-Cataclysm event. It's not new, is what I'm saying — and it doesn't really fit the vibe of us going into the Shadowlands to have it all come and attack us.
So yeah, I'm curious. What do you think would be the best way to give Shadowlands an introduction? Maybe we should actually do without for once and just let Shadowlands happen when we get to it. I honestly don't know. I mean, I'd be okay with us killing Nathanos Marris. Like, so okay with that. I'm not sure how that introduces anything, but I really don't care, I'd sign up to kill that dude 60 times. I assume y'all have better ideas, however, and I'm keen to read them in the comments.