What is your place of solace in World of Warcraft?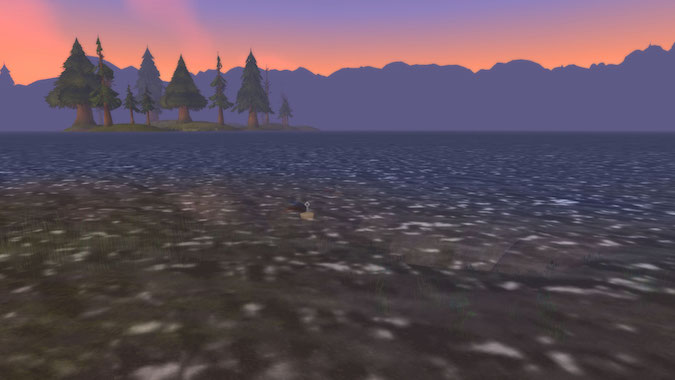 It feels like the world is crashing down around us. As heroes of Azeroth, we kind of know that feeling. Scourge. The Lich King. Deathwing. The Sha. The Legion. And now N'Zoth. Time and again, we are called upon to save the world we know from some imminent danger. All that saving can wear down a person.
Such is the same with the nearly constant "doom and gloom" from the real world. It is hugely prudent to stay on top of what's happening, but there is much to be said for stepping back and finding some peace, somewhere. Be it reading a book, sitting on your deck watching spring arrive, listening to music, or jumping into World of Warcraft to leave the real world behind for a time. One way or another, taking a break from negative news can refresh your spirits and make it easier to continue. Consider it a mental deep breath.
When life hands me those proverbial lemons, I've often retreated to Azeroth. There's a lot of stress relief in offing villains, finding shinies, collecting pets or mounts or that one elusive piece of transmog gear. Azeroth is predictable. If I run Icecrown Citadel, I know, with the reset, it will be exactly as I saw it and I can run it again for that elusive mount. I can immerse myself in the game, leaving the unpredictable nature of the real world behind. This boss will always enrage here. These mobs always come down this corridor. There's no change and, at times, that's exactly what you want.
What I've also come to find in Azeroth are places where I can just be. When you can't travel — as we are finding out is beyond unwise right now — there are any number of places you can go within the game to simply sit and gaze. My favorite place is the fishing pier in Loch Modan Classic. I spent countless hours — when real life was extraordinarily stressful — just sitting here. I didn't fish. I just sat. I think it evoked memories of hours fishing with my dad when I was a child. Those were peaceful times.
With Deathwing's reordering of the world, I lost this spot. I find Nectarbreeze Orchard in The Jade Forest soothing. Sitting under the World Tree in Nordrassil is nice. I've spent time on the east side of my garrison overlooking Gloomshade Grove. And I like sitting on some of the peaks in Highmountain. It's all about finding a place where I can just be, listen to jazz or the zone music, and find a bit of solace in an otherwise overly crazy world.
My questions for you today are: Do you have a place where you go to simply be in World of Warcraft? If so, where is it and why does it appeal to you?