What feature from Battle for Azeroth deserves another try?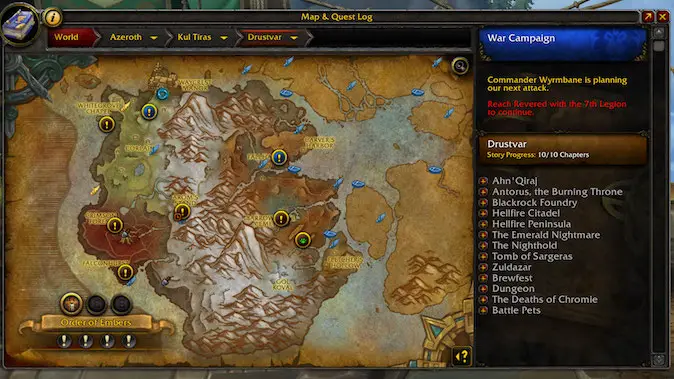 I've been pretty blatant about my dislike for Azerite Armor this expansion, to the point where I worry at times that I'm too hard on it. I mean, it's hardly the worst feature World of Warcraft has ever had. That of course leads us to an argument about what the worst feature was, exactly, and I don't want to go down that road — if only because it will lead to upset people defending and attacking everything from Badges of Justice to raid sizes being locked at 40, with two 20-player raids as the "easier" ones.
But there are features in Battle for Azeroth that I feel like could have worked, and Azerite Armor is definitely one of them. I don't feel like it worked as it currently is implemented, but I definitely feel like it could have worked, and maybe a different iteration of the basic concept — something a bit simpler, perhaps fewer options and rooted no so closely to specific class abilities — would work better. I feel like there's a certain amount of holdover from Legion's legendary items and Artifacts that needs to be winnowed down, and only the best aspects should be carried forward, but that there is room for a system like this that lets you customize your character's options.
Also, I definitely think World Quests need a revamp, but I don't want to see them get ditched. I really like the WQ system, it just (in my opinion) needs a few tweaks. Fewer rewards that don't feel like rewards, more rewards that offer something unique and fun. I generally like WQs that give gearing options that are otherwise hard for a class to get, like a staff weapon for Arms Warriors or a Fist Weapon for Elemental Shaman/Moonkin Druids.
But what about you? What feature from this expansion do you feel could have worked out and deserves another attempt in the future?