Who are you determined to save from The Maw?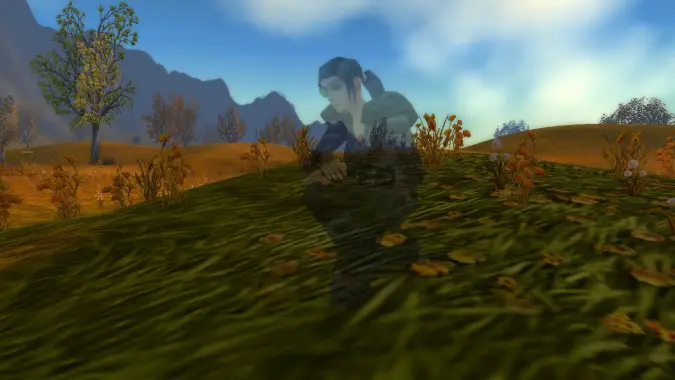 So, who are you bringing back from The Maw, and if it isn't Amber Kearnen, why do you like being so wrong?
Amber goes back further than I think some people realize. Way back in 2004, little baby Rogues first rendezvoused with Amber for a mission at level 20 in Westfall. You can go visit her right now in WoW Classic if you don't believe me. We've had a ton of adventures together through the life of the game. While we got promoted to Commander, Champion, and the like, Amber did what she did best without accolades, in the shadows. As such, I suppose it wasn't surprising, per se, that someone finally caught on and took her out in the early stages of the Rogue Order Hall quest line, but the way it was done was unceremonious. I suppose we sort-of avenged her in tracking down whodunnit, but just randomly finding her dead body after all our time together sucked, frankly.
Her death happened in Legion so it's pretty much a done deal that she's in The Maw canonically, but it may not be in the cards for an actual in-game reunion. I know a lot of people want to visit important people like Varian Wrynn or Saurfang, and it's fairly obvious we'll be seeing their likes again. We'll also see the representatives of the innocents killed in Teldrassil, but it's unlikely that every profession trainer or reagent vendor will make the cut. But whether we'll see the best bud a Rogue ever had is a much murkier proposition — but I'm definitely bringing Claire along just in case a ghost can still shoot straight.
Who are you most looking forward to dragging from the grasp of the Jailer? Are there any minor NPCs you want to pull along, or are you just waiting with bated breath on Varian's reunion with his son — or Saurfang's reunion with his in the afterlife? Is there anyone you couldn't save the first time around you're going to do your best to save, and if not, may I suggest some turtles?