How do you feel about the changes to Corruption and Legendary cloak catch-up mechanics?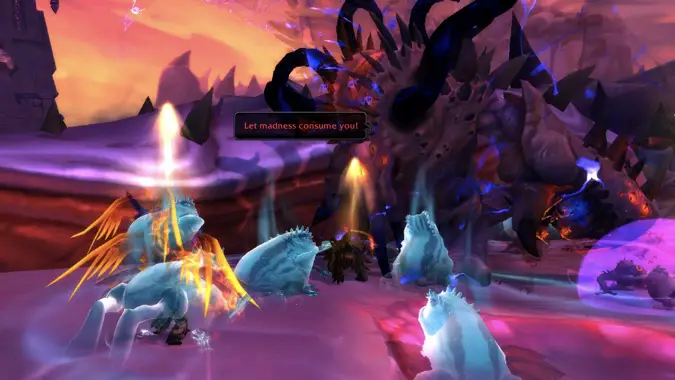 Blizzard surprised us all this week by announcing changes to Corruption and Echoes of Ny'alotha, as well as to how quickly you could level up your Legendary Cloak, and then almost immediately hotfixing some of those changes live. And while they didn't release with Corruption effects for sale right away they did get them live in the same day. So a day from announcement to implementation was a bit of a surprise.
Since we've all had time to process it, what do you think of the new targeted Corruption changes? Are you happy they reduced pages needed to level Ashjra'kamas, or did you already blitz through the pages section and are past that so it doesn't matter to you at all? I don't have the Echoes to farm Rank 3 Twilight Devastation at this moment — I'm going to need to focus a lot of my attention on farming those up on my new main. He's way behind. Since that's what the new changes are designed to do, I guess I got lucky, but I do find myself curious about the reaction from players who've progressed a lot further.
I mean, for me, I can't imagine too many players being upset about the targeted Corruption making it less RNG-heavy as to whether or not you get that Corruption effect that's best for your spec. That feels like an unalloyed good move to me. But it does imply we'll be in this content for at least four or so months longer — I have my suspicions that it'll be longer, and we're looking at a late November/early December expansion release. But even with that caveat I'm overall happy with these changes. What do you, the readers at home, think? Are you excited, trepidatious, or a combination of the two? What do you want to see from these new catch-up mechanics?