What expansion-defining feature do you remember the most fondly?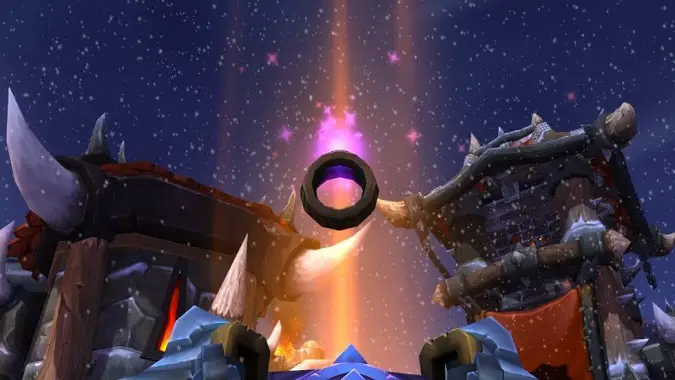 For me, it's Artifacts and all the gameplay that we had around them that stand out as the best expansion-defining feature World of Warcraft has had in quite some time. The quests to unlock them, the work put in to increase their power (although it wasn't perfect, and there were times I got mightily sick of the Artifact Power grind), the variant appearances and Mage Tower unlocks that I never bothered to do because none of the appearances appealed to me personally — it all felt well conceived and realized, and the idea that there was so much work put into so many different options, one for each spec in the game really amazed me. The amount of quest content around each one alone was pretty astonishing, and that was before things like the Balance of Power questline or the various Mage Tower quests which I did because I wanted to unlock the extra ranks on the Artifact.
Compared to the Garrison, it just felt more personal to me — this weapon of legend is now mine, this greatsword first held by the first king who ever ruled a Human nation. Could there have been more options? Absolutely. I felt like Orcs should have maybe gotten Broxigar's Axe, Night Elves could have gotten the Master's Glaive — yes, that big spear in Darkshore that's sticking out of a C'Thraxxi's skull — and so on, but I still felt like so much time and effort went into these weapons and it felt great to get and maintain them. Honestly, even with transmog letting me use their appearances, I kind of regret having to give my Strom'kar up.
I'm hopeful that the Covenants in Shadowlands will provide some of that same feeling as the whole Artifact process did, with Soulbinding as a new kind of leveling up mechanic for max level that won't be as repetitive as Artifacts got. I have no idea, of course — we'll only find out as we really get to play with the system, but my hope is still there. For you, however, a question — what's your favorite expansion-defining system or feature? The Dance Studio from Wrath of the Lich King? Azerite Armor? The Legendary cloak from Mists? Garrisons from Warlords? Let's see some ideas.