Sorry Diablo 2 fans, but if Blizzard is doing a Diablo 2 remaster they're not announcing it now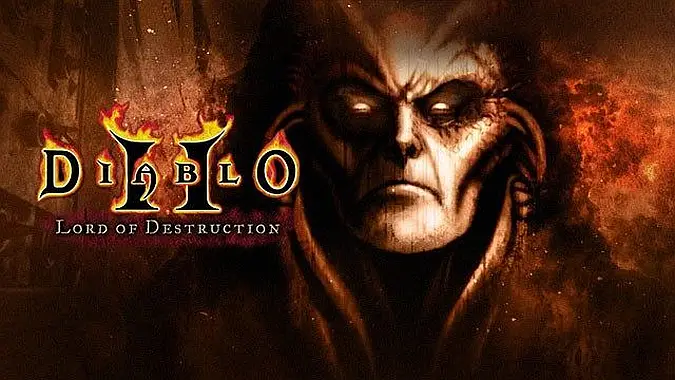 So, if you guys all remember 2018 — sometimes I feel like it's been a thousand years since 2018 — Blizzard announced Diablo Immortal at BlizzCon and people who had expected a Diablo 4 announcement instead got… upset? Perturbed? Whatever word you'd choose, Blizzard was taken aback by the outcry, which could be attributed to disappointment after Blizzard teased a big announcement but didn't deliver what fans wanted: Diablo 4.
I bring this up because it feels like Blizzard has learned from this. Recently, game news site Indiekings posted that Blizzard would be making an announcement on June 29, on the 20th Anniversary of Diablo 2, that they were working on a remaster of Diablo 2. Immediately, this jumped to Reddit, where Blizzard CM PezRadar responded emphatically that no, they were not going to be doing that.
We don't usually comment on rumors, but before this hype train goes off the rails we wanted to clarify that there are no upcoming Diablo announcements in June. The minions of hell are hard at work getting ready for the start of the next Diablo III Season, bringing you the next Diablo IV quarterly update (very) soon™, and we have some fun activities planned around the upcoming 20th anniversary of Diablo II.
As PezRadar mentions, it is unusual for Blizzard to comment on rumors. But considering the Diablo Immortal backlash, this absolutely feels like an attempt to prevent people's expectations for a Diablo 2 remaster from overshadowing anything and everything they might actually be doing. But we have to point out the exact wording of PezRadar's reply: Blizzard isn't saying that they are or that they aren't working on the remaster, they simply made it clear that there's not going to be an announcement in June. That could mean that there will be an announcement in July or August or really at any other time than June.
They also mentioned that Diablo 4 is getting its quarterly update soon, although again, we don't exactly when that will happen — it could be inferred from the comment that it won't be in June, since technically that would be a Diablo announcement in June. But I don't think quarterly updates fit under the definition of an announcement in the same way, and I for one would like to see it come out sooner.
But yes, if you're super excited at the idea of a Diablo 2 remaster, don't expect an announcement in the next week. There's not going to be one.