Diablo 2 Resurrected: Is Blizzard remastering our favorite Diablo game?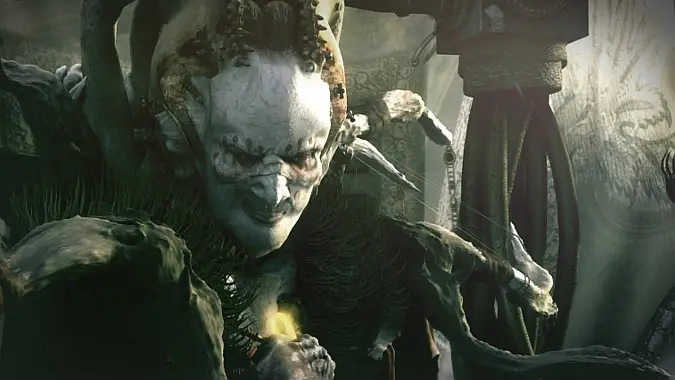 Whenever I hear rumors about a Diablo 2 remaster — much less the idea that Blizzard has been hiding it from us and plans to release it late this year — I think about the disastrous path that led to making the game, and how the people who made the game don't think a remaster will ever happen.
Diablo 2 was a unique moment in gaming history, and it just barely came into existence in the first place. D2 was one of the foundational games that really redefined and shaped the genre it was in — games like the current Diablo series, Path of Exile and a whole lot more wouldn't exist without Diablo 2. Like Torchlight and its sequels, which owe so much to Diablo 2 I actually got distracted playing sometimes by noticing all the similarities between them.
A new leak says Blizzard has been working on a Diablo 2 remaster alongside a completely different Activision studio — and they're going to just release the game in the next six or so months without much fanfare. But is it feasible?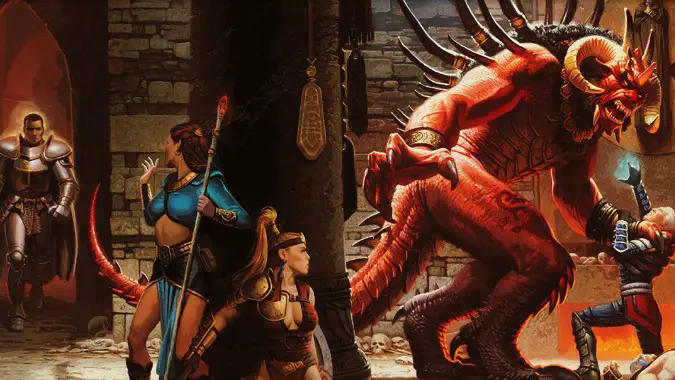 Is a Diablo 2 remaster even possible?
It's not surprising that we're hearing rumors about a Diablo 2 remaster again, considering the game's ongoing popularity and the excitement about Diablo 4.
But in the past, we've heard a lot about why a remaster wouldn't happen. Going back to 2017, David Brevik (former Blizzard North head and essentially the godfather of the entire Diablo series) was warning people not to get their hopes up about a D2 remaster. That was because his team ended up losing the entire master for Diablo 2 to a corrupted file error, according to fellow former Blizzard North developers Max and Erich Schaefer.
That would make a remaster difficult, but not impossible. Despite what Brevik and Schaefer had to say about how they lost the source code, the fact is Diablo 2 exists and could be reverse engineered to make a remastered version. Blizzard could even go the Square-Enix route and straight up make a whole new game and call it Diablo 2 Remake if they wanted to. (This isn't me bagging on the Final Fantasy VII Remake either, because that game is seriously impressive, but it's clear that the gameplay is wildly different.) There's nothing stopping Blizzard from doing either of those things with Diablo 2 if they wanted to.
So what do we have telling us that a Diablo 2 remaster is happening? The current rumor is based on a report from a French gaming website, and it doesn't have a lot of corroboration. That happens sometimes in this field — there's not a lot we can say for sure until more information gets out there, but that neither discredits nor confirms the rumor.
Still, it's not like we haven't been down this road before, jumping on any scrap of info that might suggest a D2 remaster.  The most definite mention of the project was back in 2015, when Blizzard did was hiring for updating Diablo 2 alongside the original StarCraft and Warcraft 3. The job posting specifically mentioned all three titles, and Diablo 2 is the only one that hasn't been released yet. Plenty of other job openings over the year could suggest Blizzard was building a team for Diablo 2, but the company has always been really cagey with their staffing moves on Diablo, and new hires could just as easily be for continuing upkeep on D3 or development for D4 or Immortal.
With Diablo 4 in full production right now it's hard to imagine the Diablo team would also be working on Diablo 2 — even if they were getting help from another Activision studio, Vicarious Visions, as Wowhead mentioned.
Supposedly the game will be named Diablo 2 Resurrected. That's actually not a terrible name.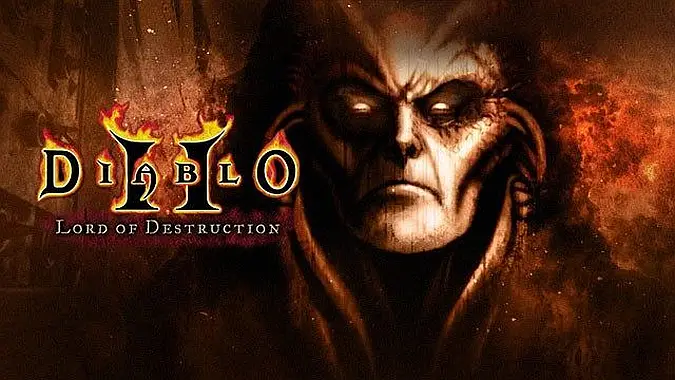 What would Diablo 2 Resurrected even be?
So let's stop looking at this as something we can prove one way or another — at present, we can't — and instead think about how likely it is that Blizzard wants to do it.
Frankly, I've been amazed for the past three years that they haven't already announced this. Diablo 2 is one of the most important video games of the past few decades — it's one of those sequels that can be safely called groundbreaking, that transcends and surpasses the original. There are people right now still playing this game, and for fans of the franchise there's never been anything to top the visceral impact the story of Diablo 2 had on the fanbase. I would be surprised to find out that there isn't interest in doing a remaster or remake of Diablo 2 all things considered.
But that doesn't mean we're getting one, or even an announcement of one, this year. Activision-Blizzard is a big company, and the idea that they're going to release a Diablo 2 remaster this year without so much as a peep about the game in advance, even with all those previous hiring surges it seems a trifle unlikely. Plus, a remaster on this scale, with this many moving parts and with no masters means having to actually go back in and reverse engineer the game to an incredible degree — which means more time.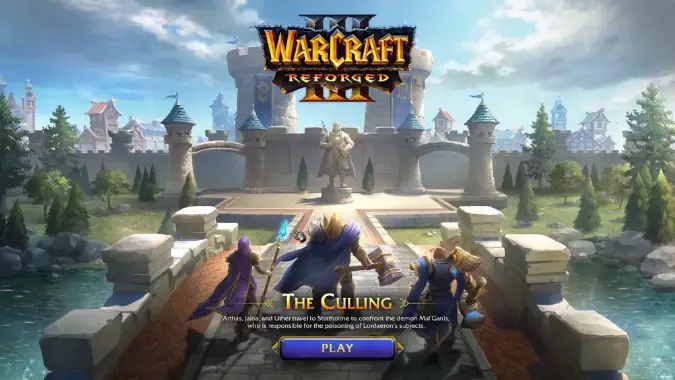 What effect does Warcraft 3 Reforged have on this?
There's also the fallout from Warcraft 3 Reforged to consider. Blizzard specifically pointed out in their latest earnings call that Reforged was, in part, a victim of their miscommunication about the game. Players believed they were getting a full on remake instead of a remaster, and I agree that was a problem. Not the only problem — the launch was delayed and then riddled with bugs, there were restrictive new rules for the modding community, and Blizzard even offered refunds to disappointed players.
If Blizzard is doing — or has already done — a good deal of work on a Diablo 2 remaster, they absolutely don't want to have those problems again. In fact, that's the strongest argument I can think for the plausibility of a sudden Diablo 2 announcement and release this year with little fanfare. You can't rile up the fan base's expectations if they don't know the game is even coming out.
And with Diablo Immortal supposedly heading into testing this year, putting out a Diablo 2 remaster would make sense. Immortal is a direct sequel to D2 and explains a lot of what happened in Sanctuary between Diablo 2 and Diablo 3. Rather than forcing people to look to outside media for an idea of what's going on, a Diablo 2 remaster would let them play D2 and experience it.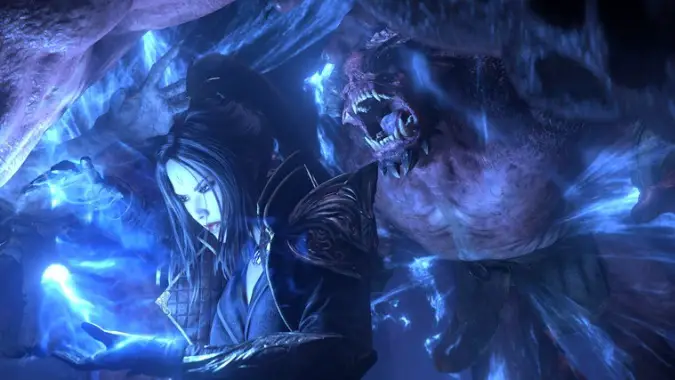 Could Blizzard release a remaster before the end of the year?
But there's one complication to all this speculation, and that's the fact that according to this rumor, we're getting the game by Q4 of 2020. We just had Blizzard's quarterly earnings call where they talked about all sorts of upcoming games — we got a mention of Diablo Immortal going into testing, for example — and at no point was this mysterious remaster of Diablo 2 so much as mentioned.
That's a big deal. Investors are okay with game studios keeping cards close to the vest, but there's close to the vest, and then there's hey, what are you doing dropping a big game without so much as a whisper, especially after Warcraft 3 Reforged.
The time from announcement to release on Blizzard's other remastered titles has varied: we heard about StarCraft Remastered about five months in advance, but Warcraft 3 Reforged was announced 14 months before it launched. If Diablo 2 Resurrected were announced today and followed the StarCraft timeline, it could have a release date as soon as October — which fits into the rumored Q4 release.
It could happen, but it feels like it would be a pretty bold move if it did.
I'll admit, I don't find the current rumors very convincing and I'm pretty dubious about an imminent Diablo 2 remaster. But I've been wrong before, and I can imagine Blizzard deciding to keep their cards close to their vest after the Warcraft 3 Reforged and Diablo Immortal backlashes.
Either way, Q4 is only a few months away, so if the game is coming, we'll know sooner rather than later.