How much does your gameplay revolve around transmog?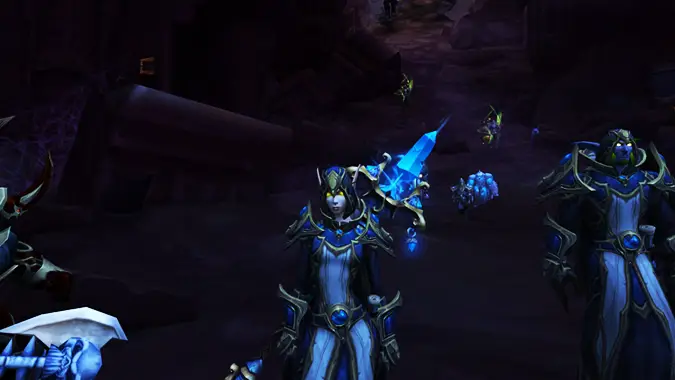 I love transmog.
For me it's really been a journey, as I went from someone who completely dismissed the feature when it was first announced to someone who has rabidly participated in it ever since I got a taste. I've even leveled characters entirely to expand my range of transmog options — it's why I have a Death Knight at max level, for example.
Just everything about this maddening feature — every upgrade and change they've made, the entire wardrobe system, having to run old raids over and over and over again trying for that one drop — it's become a major part of why I play World of Warcraft and why I love it. It doesn't affect gameplay or DPS or anything like that, it keeps older content relevant to me well past the point of it being current, and it means that I level characters who wear mail or leather or cloth because I want to start dressing them up in pretty outfits now that I've done the plate classes pretty extensively.
Not that I'm entirely done with plate transmog looks, mind you. There's still a fair amount in Warlords and Legion I'm working to assemble. But it's still a motivation for leveling that Priest. Absolution is the best cloth set I've ever seen, and I want to use it.
But while gushing about and praising transmog to the skies is something I do, I am pretty curious about how other players approach it. Does the cost put you off? Are you just not that concerned with your character's appearance, choosing instead to focus on other aspects of the game? Are you just now hearing about the feature? Did you buy the Grand Expedition Yak and then just never bother to actually go around collecting those transmog sets? How much of transmog matters to you, and how often do you arrange for new sets or a new appearance?