The creepy, kooky, mysterious, and spooky games we love you should buy during this Steam Summer Sale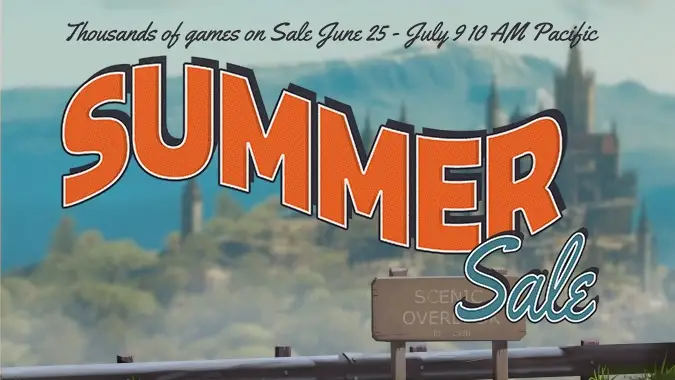 Everyone has different criteria for games they want to pick up when they go on sale, especially a sale as huge as the Steam Summer Sale, which is going on from now until July 10th. Some people were just waiting for that one title they've been coveting to get the tiniest bit cheaper. Others will only buy games with a huge discount. Others go on the sheer monetary savings — 20% off a $20 game is more money saved overall than 50% off a $5 game.
Here's a variety of games we love with deals we may love even more. All prices listed are in USD.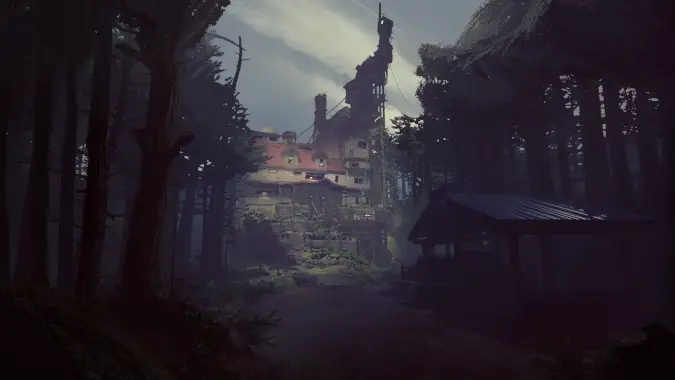 What Remains of Edith Finch
The less said about what happens in this game, the better — there are very few gameplay elements in this walking simulator, and they're all wrapped up in the heartrending story. Seriously, bring tissues — but that's it, that's all I'm going to say about this one. It takes a lot of the elements of good movies and uses them in a way which is interactive in a way only games can be. The story still lives in my head in the way that I want to replay it — just reexamining the way they use the text as a pacing device alone deserves a replay — but I still don't think I can yet.
Really, I'd go for bat for the majority of the Annapurna Interactive Bundle, but the overall margin for the bundle isn't quite as good as it could be for us to give it our Steam Summer stamp of approval. Newer titles like Journey — which was released on Steam June 11 — bring down the overall average discount to a mere 50% off.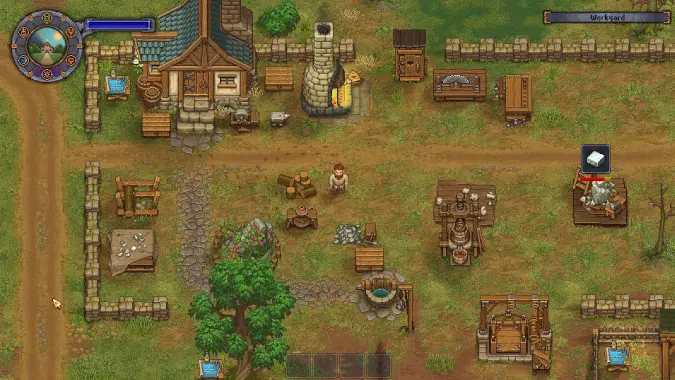 Graveyard Keeper
If you like Stardew Valley but wish it were way grosser and more creepy, do we have a title for you! Graveyard Keeper is a lot more goal-oriented than the indie darling, but instead of trying to assemble Iridium Sprinklers, you can assign corpses you've reanimated into undeath to do a lot of the scut work. Assuming you're an unscrupulous enough Graveyard Keeper to go through the necromantic ritual to raise corpses into undeath instead of laying them to rest in the cemetery or cremating them, of course.
The sandbox elements leave a bit to be desired if you're more into building, but the crafting options are really intricate, and it can be a lot to keep track of in your head at times. I have to play using a notepad, because otherwise I'll never remember to tell the Astrologer about his long-lost daughter next Sloth Day, or poke my worthless zombies to make sure they're picking the grapes from my vineyard so the Bishop has all the cheap wine he can guzzle.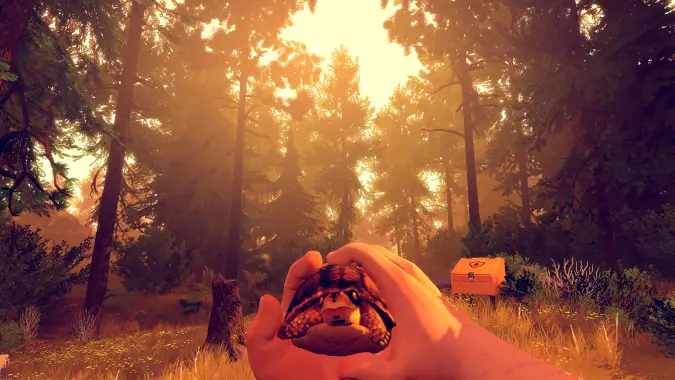 Firewatch
After starting with a punch to the gut, the story in this walking simulator will keep you intrigued as you try to unravel it. I've played it through multiple times and the interplay between Henry and Delilah is what makes the game, and that interplay is dynamic — one playthrough, you could try and flirt with Delilah, and she'll start getting flirty back. Make antagonistic replies, she'll get snippy with you. If you stretch the silence and ignore her, she may not have as much to say, either. The characters have depth, and the performances are stellar — there's such a sadness behind nearly every word Henry speaks. Oh, and don't forget to say hi to Mitch Michaels!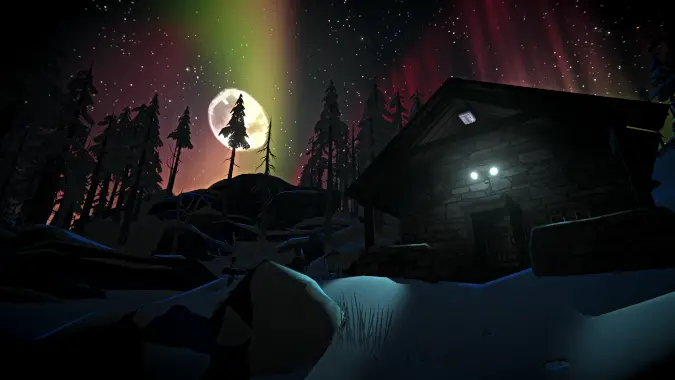 The Long Dark
If you've been around the site for a while you've probably heard me discuss this game before, and it's still one of my favorites to get lost in. This survival game is an odd combination of zen and terrifying. The world is full of gorgeous painted vistas made quiet and still by a blanket of snow, where you're suddenly trampled by a moose or fall through some thin ice, or a howling blizzard could simply catch you by surprise too far from safety.
I especially love to play this one in summertime, because it doesn't feel quite so bad to freeze to death on screen while you're sweltering in real life. If you're torn between all these great choices this is the one you may want to hold off on, because Hinterland Entertainment frequently runs their own promotional sales at deep discounts. They've already had two this year — one to benefit a COVID-19 relief fund, and another for Black Lives Matter causes.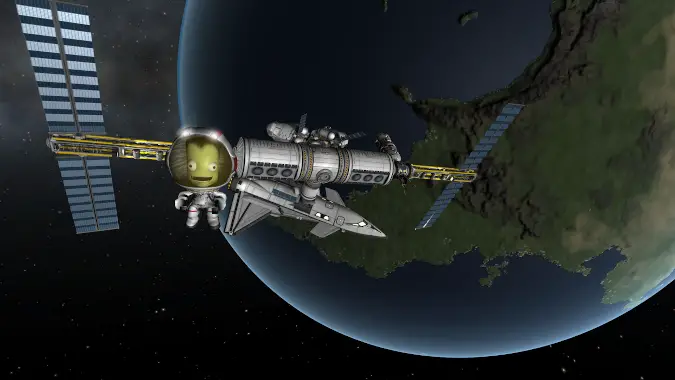 Kerbal Space Program
This game was an instant classic, and it may be a great idea as a summer game for kids, too. The physics are, apparently, good enough that NASA and Space X have both collaborated with them — not that I would know physics, since I'm a games writer. However, my daughter is very interested in outer space, so this is a great way to show her some of the problem solving involved with that, without actually having to learn rocket physics myself. win/win.
This is an older game, and there's a sequel slated for some point in 2021, but for now this is a great — and cheap — way to keep up with your space travelling skills over the summer.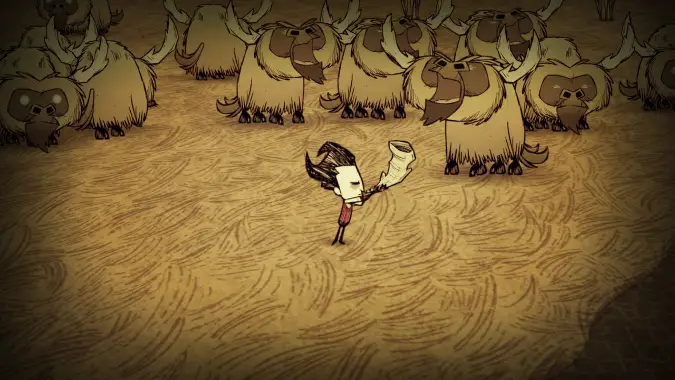 Don't Starve
Is anyone else getting a distinctly creepy vibe from this list? Don't Starve is a roguelike which looks like an Edward Gorey illustration, and you can meet your end in a variety of charmingly ghoulish ways. In addition to typical HP and hunger bars, Don't Starve has a sanity meter. If your sanity gets too low, you can start seeing shadows move, and cute bunnies become tiny horrors. This is another where you should really consider the Don't Starve MEGA Bundle, because instead of trying to change the original game to incorporate a co-op mode, Klei forked co-op mode into a separate title, Don't Starve Together. The bundle includes both Don't Starve and Together, plus all their DLC, and with all the discounts it's $15.
Did I leave off your favorite game that's on sale? If you're Rossi, yes, because Assassin's Creed: Odyssey is also on sale — but I haven't played it yet, so I don't want to recommend it sight unseen. Oh, and American Truck Simulator and all its DLC, is on sale too! Did you get anything good during this Summer Sale we didn't mention? Ooh, did you pick up yet another edition of Skyrim? I'm just going to end this post before I find yet another title to mention. After I mention Mass Effect.