What's the most interesting new system coming in Shadowlands?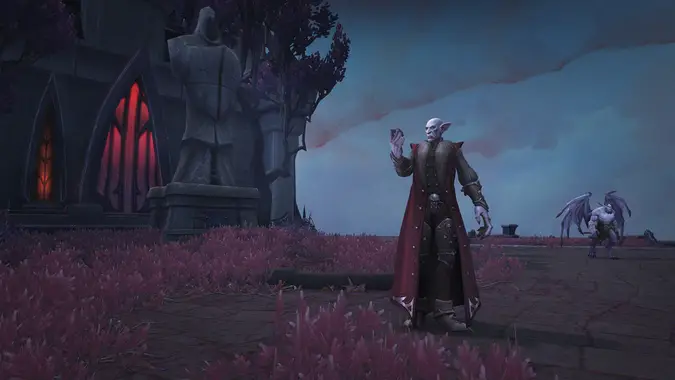 There's a lot coming to World of Warcraft when Shadowlands drops. The level squish, the new leveling system, Covenants, Soulbinding and Conduits, the Fortress upgrading system for each endgame zone, the ability to craft Legendary items, Torghast, the open-world Maw endgame zone… there's a lot to think about and consider when it comes to this expansion and how we're going to approach playing in it. Shadowlands has the potential to be one of the most jam-packed expansions at endgame we've ever had.
Note that interesting doesn't have to mean you like this system or think it's good, exactly — although I'm certainly interested in what you're looking forward to. Interesting simply means that it provokes your interest — it could be interesting because it's weird or you're not sure how it works and you want to know more, like the way the Mission Table sounds like it's going to be a full-fledged minigame like one of those mobile dungeon'em'ups. Or it could be interesting because you're absolutely terrified of how it's going to shake out, like the Maw as an endgame zone. Look, I just don't want another Mechagon, guys. That place hurt me. It hurt me deeply.
For myself, I'm really very interested in seeing how Torghast shakes out when we're at level 60 again and trying to make our way through the place — is it going to feel like a Greater Rift from Diablo 3? Will it play more like an actual roguelike, or can more blatant playstyles still find fun and adventure in the Tower of the Damned? I definitely find myself musing about the place pretty much every time I think about Shadowlands.
But that's me. What about you? What are you looking forward to, dreading, wondering about, or otherwise finding yourselves mulling over every chance you get?