Blizzard (and others) release their SDCC exclusive toys and gear online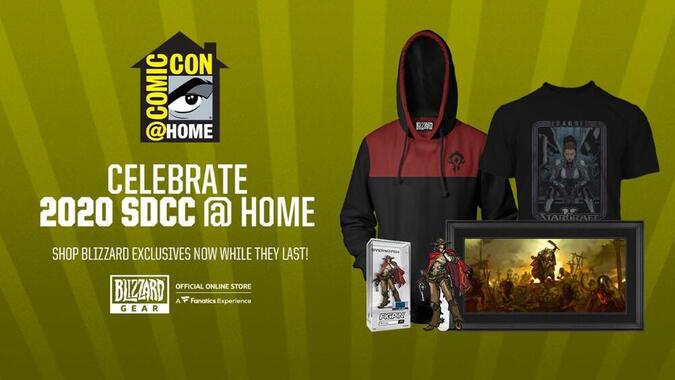 This week is normally when the San Diego Comic-Con would be happening. Unfortunately, like many events this year, it was canceled due to the Coronavirus. But luckily, many events and panels are still being run thanks to the wonders of streaming. The full list of panels is huge, and I definitely can't wait to watch the What we do in the Shadows panel on Saturday. But just like we're able to watch all of the great stuff from the event in the safety of our homes, we're also able to get our hands on some really cool merchandise that would normally be a show floor exclusive. More importantly, this is your chance to score some amazing Blizzard stuff!
The Blizzard Gear store is offering a huge selection of what would've been show exclusives, with free shipping for USA residents. Now's your chance to finally get a pair of socks that show off your faction pride for cheap! If you've been struggling to show your love of Diablo and your love of tribes of murderous cannibals, they've got you covered with this limited edition art print. You can just feel the hunger radiating off of it. There are the usual suspects for shirts and sweaters, but the big standout is the statues.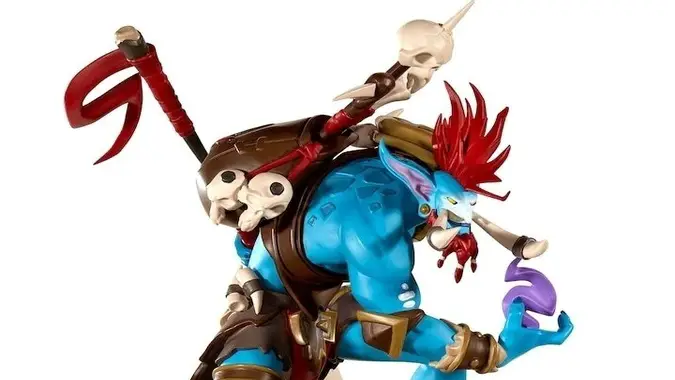 The new Vol'jin statue is amazing: it's done in that same exaggerated cartoony style that the BlizzCon 2019 Grunt and Footman were. I really need to get my hands on one, if only so I can balance out the ends of my shelf — my Grunt looks so lonely. If you're more of a Hearthstone enthusiast you could get your hands on 3d versions of Leeroy Jenkins, and Ragnaros. I just hope you have enough mana to display them.
For those of you who have been eagerly awaiting your chance to play the new Warcraft board game Small World of Warcraft — you may not have to wait much longer! You can order it now and it'll be making its way to you no later than the middle of September. Soon you'll be able to wage a battle to control the (small) world of Azeroth in your own home.
It's not just Blizzard putting their stock out for wide release. Star Wars has you covered with a Baby Yoda statue (and more). Or how about this super cute plush version of the shark from Jaws? Just don't blame me if you're so scared you never go back to bed. If there's something that catches your eye, act quickly! Supplies may be limited and once they're gone, you may be stuck looking on eBay and paying way more. Good luck, you may need it!