What upcoming Battle Pet do you absolutely need in your real life?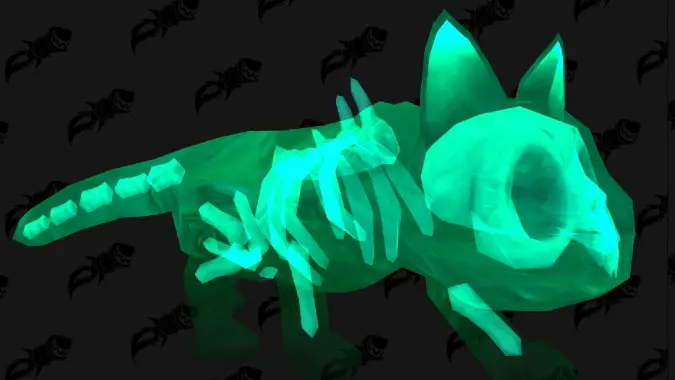 Look, sometimes, you see something and just think, "I need that in my actual life" and that ends up meaning that thing existing as a purchasable product (like a plushie). Such is the case with me and a lot of the recently datamined Battle Pets coming in Shadowlands. For instance, the lovable Jelly Cat that's taking the World (of Warcraft) by storm. It's a cat but it's jelly but it's also dead and hey you can see its bones. That is everything I want in a cute Battle Pet-turned-plushie.
Of course, there are also the not-mandrakes that I absolutely love. Heck, they're what actually gave me the idea for this question. I would buy the heck out of one of those in a heartbeat. I don't entirely know what it is about them — maybe it's the blank-ish smile, maybe it's the fact that they're vaguely creepy but still cute — but they're fantastic.
Then again, maybe you read this post and thought I meant things a bit more literally. After all, I might love the idea of a Jelly Cat plushie, but I even-more-love the idea of one in real life following me around and purring to me. Or, I guess whatever the Jelly Cat equivalent of purring is. However, can you really say you wouldn't love to see a bunch of Ardenweald Squirrels running around outside? Sure, it might be freaky at first, but once we're all used to it, I think it would be kind of cool!
What about you, though? What Battle Pet or other cute critters would you like to see in real life? Whether that means more realistically as plushies or more fantastical as real-life entities is up to you… Though it's probably an important distinction to make when sharing your picks. Speaking of which, sound off below!