What would you like to see from a StarCraft and Warcraft crossover?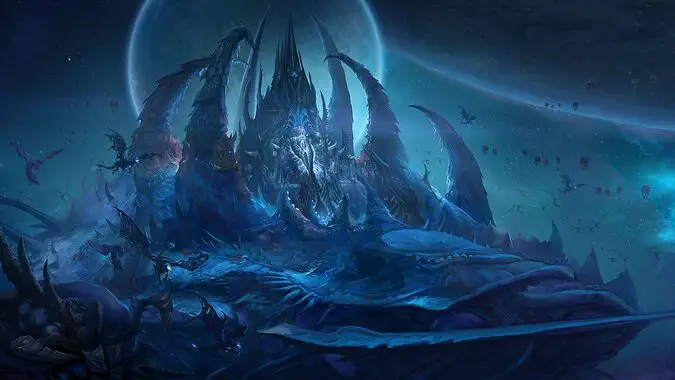 It looks like things have gotten jumbled up in Heroes of the Storm again — the fall event is going to be Craft War and feature a collision between the universes of StarCraft and Warcraft.
The line-up for the event is fierce. Arthas becomes the King of Blades, while Artanis joins up with the Alliance as a Draenei. Meanwhile, Gazlowe goes where the money is and has strapped an SCV to his back. Even Mei managed to sneak in and become the Death Knight she was always meant to be.
Both the Zerg and the Scourge factions played similarly in their respective strategy games, with their reliance on placing buildings on the creep or blight so this feels like a natural combination. Will we get to see Lich Queen Kerrigan at the helm of an Undead Zerg army in the future? How about throwing Kel'Thuzad and Mal'ganis into a Zerg Chrysalis and seeing what pops out. Over on the Zerg side of things, an Undead Dehaka or Lich Abathur could be suitably spooky — and maybe the only thing that would get me to stop using Pajamathur as my go-to skin.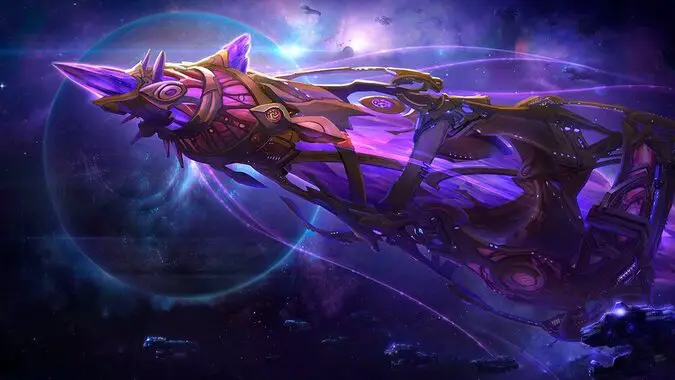 Rising to meet the challenge of the Undead Zerg is the Terran Alliance a coalition of the Alliance and the Protoss. Taking center stage is a Draenei twist on the Protoss Ark ship, which we've nicknamed the Spear of Rakeesh — after Prophet Velen's fallen son. Both the Protoss and the Draenei use giant crystals in their technology and magic so this is an easy pairing to make. But if you look around the edges of the ship you can also see a fleet of Terran Battlecruisers, Alliance Gunships, and possibly some Gryphons, which begs the question — how are those Gryphons breathing in space?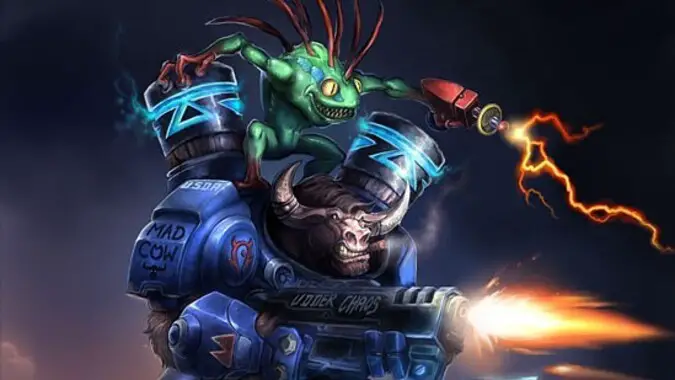 We've seen some great crossovers already too. ETC, Rexxar, and Murky have all been enlisted in the Terran Marine corps. Will Falstad get a skin where he and Swiftwing get power armor? That could explain how those Gryphons are flying around. Will Yrel get a full suit of Executor armor? I just know that I'd love to charge into battle as Protoss Yrel yelling "En Taro Maraad!" Artanis got his Paladin tier, but what about Tassadar and Zeratul? There are tons of great Mage and Rogue sets out there that you could fit them into.
What crazy crossovers and combinations would you like to see? What about the other franchises? How would you send Diablo into space?