What's the first thing your characters are going to do when the Shadowlands pre-expansion patch drops?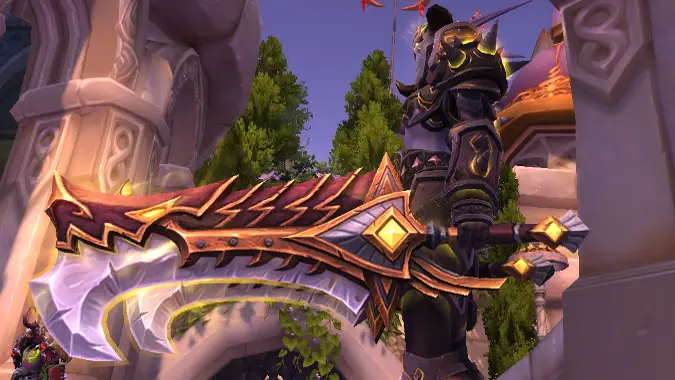 Getting ready for all the changes that happen when a new expansion pre-patch drops is a time-honored tradition in World of Warcraft, and it's one I've been through a few times now. I have a bit of a ritual — first, I figure out which of my characters have changed the most and how much I need to relearn their rotations. Then, I tend to take my characters through whatever content has been added, especially if it has cool gear that will serve as upgrades to give me a leg up in the next expansion. After that is the great bag clean up where I toss out or bank all that stuff that seemed so important in the expansion we've just left because I'm probably not going to need it anymore. Although I'm not always perfect — I've still got quite a bit of Legion and even some Warlords of Draenor junk in there on several characters.
I know some players who do different things — my wife tends to take a sabbatical so that she doesn't worry about burnout during the actual expansion launch, but she always goes through and makes sure all her pet stable slots are accounted for and tames anything that's newly available — I suspect we'll be doing a lot of Elegon runs until she's gotten herself a tamed cloud serpent made of stars.
So now we turn our focus to you, the players reading this site. What do you do? Get any stragglers to max level? Start some alts? Endless transmog runs? Maybe you just log off for a couple of weeks and come back once the expansion is in full swing? Share with us your secrets for what you do when we get a pre-expansion patch in World of Warcraft. And remember to clean out your bags, there's nothing worse than going to the new hotness and having no room for anything.