When will Diablo 3 Season 22 start?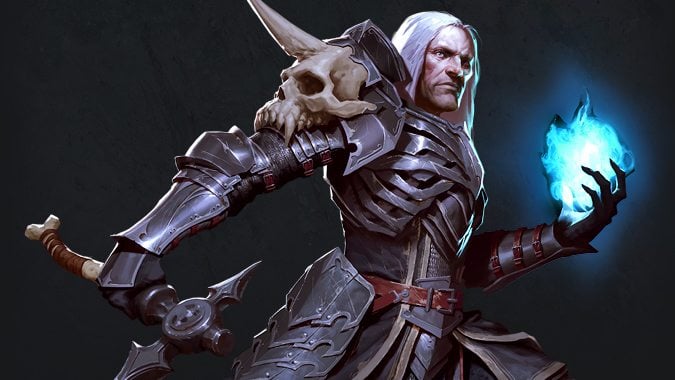 We don't know exactly when Diablo 3 Season 22 will start, but we can still make a pretty good guess. And we did! We'd guessed that Season 21 would probably last 14 weeks and 2 days, like both Seasons 19 and 20. That would have put Season 22 with a start date on Friday, October 23, 2020.
The problem is, that no longer seems tenable. Season 22 started testing on the PTR on October 1, with the actual Season Theme starting testing on October 8 and supposedly ending on October 15. It's entirely possible that the PTR will be extended if major issues are discovered with the Season or patch 2.6.10 as a whole, which would delay the end of Season 21 and thus the start of Season 22. As things currently stand, even if we assume that the PTR will go swimmingly, there's not much chance of an October 11 ending for Season 21 and thus, not much chance at all for a Season 22 starting on October 23.
If the Seasons keep to a Sunday end date followed by a Friday start date, as they have for the past several Seasons, that would push Season 22 back significantly. Our current guess is that Season 22 will start on Friday, November 6, 2020, but there are a few things that could get in the way of that launch. Keep reading for all the details.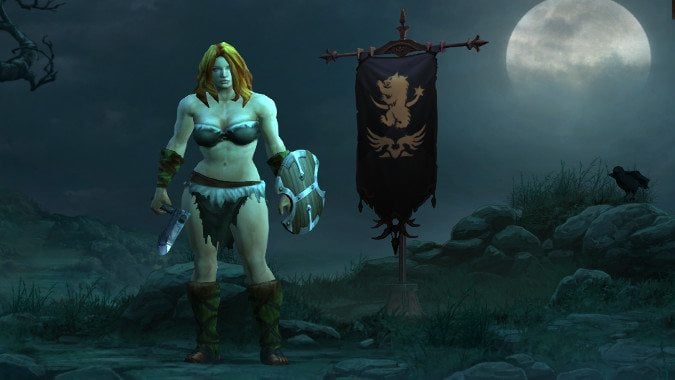 Spin the wheel and guess which day it starts
To know when Season 22 will start, we have to know when Season 21 will end. If Season 22 follows the pattern of recent seasons, there will be a 12-day gap from one Season to the next. With our estimate of Season 21 ending on October 25 at the earliest and November 8 at the latest, that gives us two possible start dates for Season 22. The earlier date, assuming the PTR goes swimmingly and an announcement for October 25 is imminent, would be Friday, November 6. The later date, with a November 8 end date for Season 21, would be Friday, November 20.
This estimate is based on the idea that that it will take 12 days from the close of Season 21 to the opening of Season 22. But we've seen that Seasons don't always have that 12 day gap, not even recently — Season 17 ended a mere five days before Season 18 began, and it started five days after Season 16 ended. Season 15 ended 12 days before Season 16 started. If the Season ends on a Sunday, then in order for the next Season to open on a Friday — which seems to be Blizzard's preference — it has to be either five, 12, or 19 days between Seasons.
This is borne out by the other Seasons. Season 15 started five days after Season 14 ended, and Season 14, the first Themed Season, started twelve days after Season 13 ended. So going back to 2018, a Sunday stop followed by a Friday stop with either five or 12 day gap between Seasons, is the pattern. This means that the start date for Season 22 could fluctuate — if Blizzard doesn't use that 12 day gap but instead drops down to a 5 day gap, then an October 25 end for Season 21 would see Season 22 start on Friday, October 30th — just in time for Halloween. I don't think this is likely, but it would be thematically appropriate.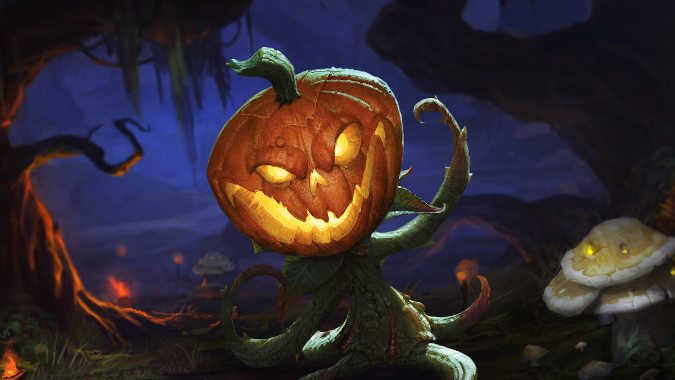 A Halloween start date for Season 22 is unlikely, but possible
A lot depends on factors that are impossible to predict, however. There could be extended delays due to testing or implementation, Blizzard may want to finish the Season in a different month (if, for example, they wanted Season 22 to end in January instead of February of 2021, they'd have to shorten it by a couple of weeks), or what have you.
With the PTR still in testing as I write this, we know that it's not going to end in time for the original October 11th end date prediction for Season 21. The only way for a Friday, October 30 date at this point is for the PTR to progress flawlessly, then Blizzard choosing to end Season 21 some 10 days after the end of the Season 22 PTR, and then dropping the next Season a mere five days after the end of Season 21. That's a lot of dominos that have to line up just right. So my prediction is as follows:
A Season 22 start date of Friday, October 30 is unlikely, but possible
A Season 22 start date of Friday, November 6 is more likely
A Season 22 start date of Friday, November 20 would only happen if Season 21 is extended due to PTR issues requiring more time and effort to fix them, leading to Season 21 being the longest Season since April, 2015
Of those three options, I'd be the most comfortable predicting Friday, November 6 as the start date for Season 22. We could call it a late Halloween, I suppose.
Originally published 6/22/2020, updated 10/6/2020