How was your patch day?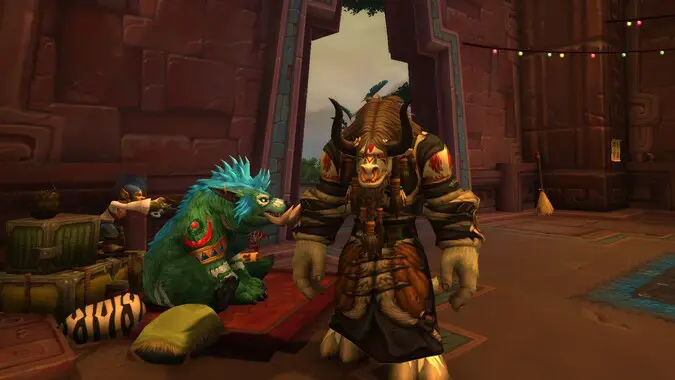 The Shadowlands pre-patch is finally here! All things considered, it went pretty smoothly! The patch had Corruption going away, new talents and abilities coming back, and everyone losing a ton of levels — plus Hunters could tame a bunch of new Cloud Serpents!
I made a beeline towards the barbershop as soon as I logged in. I didn't even stop to re-choose my talents. My main character is a Zandalari Druid, so there wasn't much to change on them, but I was finally able to set my Druid forms separately to my weapon and I was excited to finally get to use some of the cool weapon models. There was nothing stopping me from using them before except for my love of being a Legion werebear. I'll stop being a werebear when they invent something better!
After that, it was time to go hit a couple of older raids for mount farming. I'm happy to report that every raid I attempted felt pretty much the same. The scaling felt pretty good for me, and I didn't notice anything that took me noticeably longer. I'm less happy to report that Blackhand still won't give me his Ironhoof Destroyer — what a jerk. (It's ok, I forgive him. I could never stay mad at any character voiced by Darin De Paul.)
My guild even poked our heads into Ny'alotha to see if things had gotten any easier with the scaling. Just like the older raids, it felt pretty much like it had before the squish. We were hoping that it would've been scaled a little easier to go along with the loss of Corruption. Which would've been the only way we could've gotten a Mythic N'zoth kill before the launch of Shadowlands. I guess I'll be trying to get that creepy eyeball covered jellyfish in Shadowlands. It didn't help either that we were missing a bunch of important raiding add-ons that hadn't been updated yet. Such is life though when you raid on patch days.
How about you? Did you go straight to the barbershop — if you did, definitely show off your new shiny appearance below! Was your first hour in-game spent putting abilities on your bars to rebuild them? Did you go back and poke your head into any old raids, or Ny'alotha to see how strong you feel now?