WoW
Oct 15, 2020 10:00 am CT
How to change Soulbinds in Shadowlands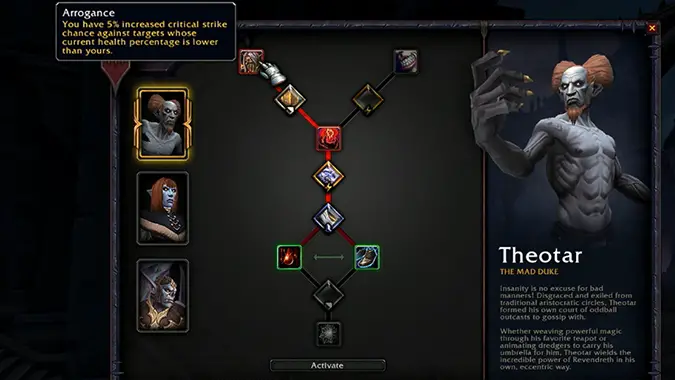 A brand-new expansion means a brand-new collection of interweaving systems for end-game progression. In World of Warcraft: Shadowlands, your later stages of play center on the spiritual beings that oversee the transition of souls between realms. As you might expect for a story about the afterlife and souls, just about all of your decisions after hitting level 60 will carry some weighty consequences.
First off is the selection of Covenant. You'll be teaming up with either the Kyrian, the Necrolords, the Night Fae, or the Venthyr. It's simple enough to leave your first choice in favor of a different group, but that original Covenant will put a lot of extra hurdles in your path if you try to rejoin. So do your research and give this selection some careful thought — or plan on running four characters to experience the full range of story and power options.
Once you've chosen your Covenant, there are three characters available to Soulbind with you. This system is a clever riff on a typical companion mechanic. Each Soulbind has a different set of improvements, and the more time and loyalty you invest in the Covenant, the more skills you'll unlock.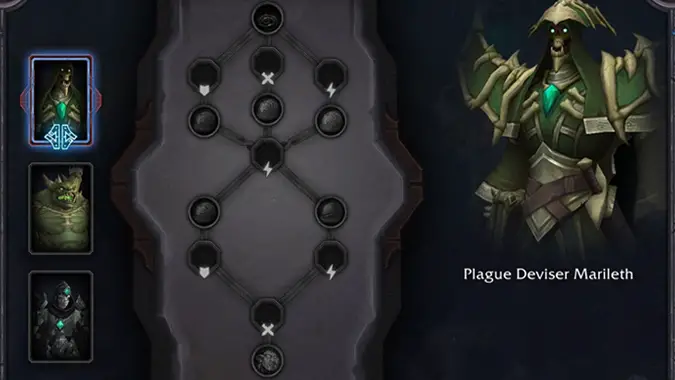 Changing your Soulbind is free and easy
Luckily, there is one part of this setup that, at least in Shadowlands' current state, has pretty much no cost. That's changing which of the three Soulbinds you have active. According to Blizzard's official preview about the system, "You can choose between Soulbinds in rested areas or with a Tome of the Clear Mind or Codex of the Clear Mind."
That's it. No hoop-jumping, no high gold fee, no rep grind.
In practice, I'm expecting this means that Shadowlands players who are completely confident that they'll only play one style can go with their gut and take advantage of all three companions' Soulbind power-ups that are most closely focused on their preferred approach to the game.
Those who like to multi-spec — or even who think there's any chance they'll want to swap a character between different roles — will need to be more careful with their selections. These folks should make sure that each of the three Soulbind characters offers distinct benefits for the times when you're playing tank, DPS, or healing. And with three Soulbinds available, you can clearly dedicate one companion for each role.
It's nice when even the afterlife follows sound logic.