What other rewards would you like to see as part of WoW's recurring 6-month subscription promo?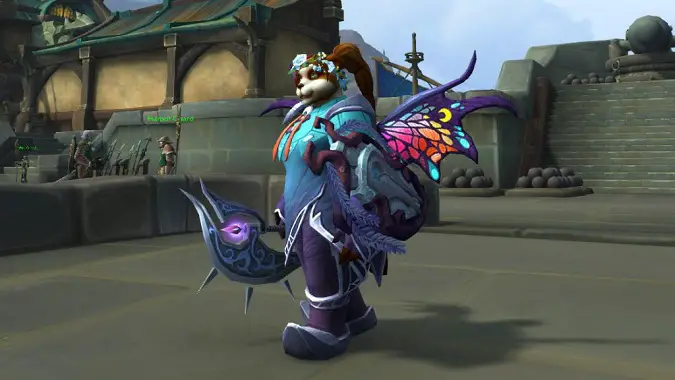 The leaves are starting to fall here in Carolina, so it's time once again for Blizzard's occasional 6-month subscription promotion for World of Warcraft. This time, though, Blizzard threw us a curveball by replacing the normal mount reward with a transmog outfit, the Sprite Darter Wings.
While I'm not planning on using the outfit, it's a nice free bonus for those of us already taking advantage of the discounted subscription. What really intrigues me, though, is that we're not getting a mount. It makes a certain amount of sense, as there was recently a public vote for a free-for-all mount. There's also a theory going around that this set was originally intended to be a BlizzCon Virtual Ticket reward like the Wendigo Woolies, and if true it means this could be both the first and last transmog set we ever get for a 6-month promotion.
I'd be disappointed if that was the case, though; with many players having hundreds of mounts at their disposal it's a nice mix-up to go with a transmog outfit or some other reward. That said, I wouldn't want Blizzard to start putting up cash shop outfits on a regular basis like other MMOs do, but as a bonus reward once or twice a year? That I could have some fun with.
How about you? Are you disappointed we didn't get a mount this time, or are you happy with Blizzard mixing it up? And what other program rewards might you want to see besides mounts or outfits? I don't think anyone would be happy with just one pet or toy, but maybe a four-pack of Covenant-attired Murlocs would be cool. Any other possibilities you'd like?