What do you think of WoW's Party Sync feature?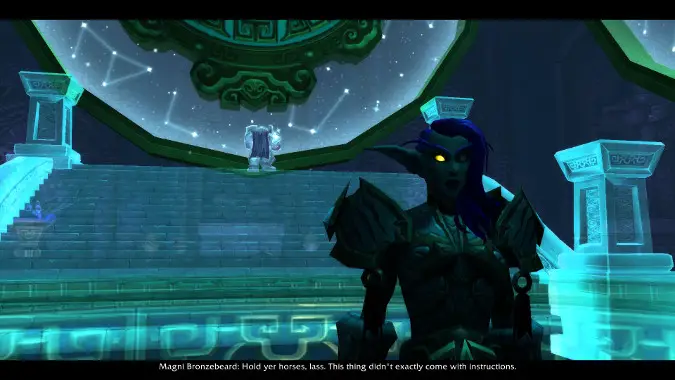 I've recently discovered the Party Sync functionality in World of Warcraft while helping my wife get her legendary cloak (she took off most of Battle for Azeroth due to the burning of Teldrassil, since, as a 16-year Night Elf Hunter, it messed up her character too much) and I have to say, this is a feature I'd have loved for WoW to have years ago. Despite the fact that all of my characters have their cloaks already, I was able to sync with her, get the quests again, and help her progress. There were some bugs — doing the quests in the Vale with Ra-den was not easy, because Ra-den wasn't there for me, and we had to keep dropping the previous quest and having her re-sync with me so I could, essentially, skip those quests.
But it was still pretty fun to get to redo all those quests alongside her, get to see the cinematics in my newer transmog with my new customization options, and while this is a year old feature introduced back in patch 8.2.5 I haven't heard much about it.
What I did get to see of the feature was pretty fun and fairly useful. We did all the cloak quests together, and although I didn't get another cloak — the reward seems to be a satchel of some kind, but I wasn't really paying attention — I did still get to do all the quests and keep up with what was going on pretty effectively. We were both level 50 so I wasn't getting adjusted down to her level, so I don't know how it works for grouping with someone a lot lower level than you. Have any of you done that, and if you have, what can you tell us about the feature for that use? Have you used Party Sync yet?