Why do I love the incidental characters in Shadowlands so much?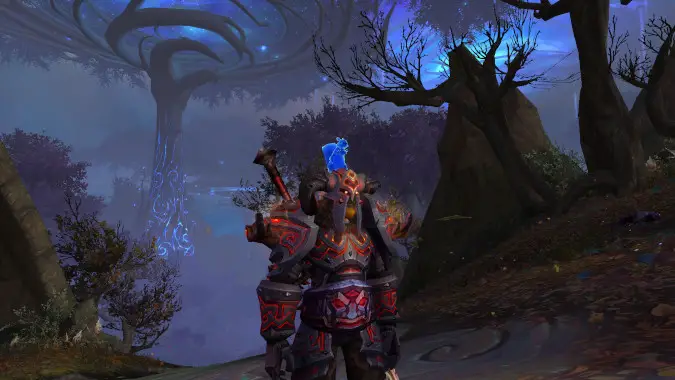 Okay, seriously, I love this little squirrel. I love every single little weird NPC I've run into in Shadowlands so far, from the bizarre plague doctor in Maldraxxus who is heartbroken over the death of the leader of the House of Plagues, to the talking squirrel above, to Pelagos and Kleia in Bastion. There's just so much I love about these characters. I'm not as enamored of characters like the Primus or the Winter Queen — they seem distant and unknowable — but I'm absolutely just loving all these characters that end up serving as the real faces of the expansion — it's really these quest givers that to my mind really sum up and embody the expansion as a whole.
But either way, I love these guys. Shadowlands in particular seems very much to be an expansion just chock full of cool, interesting, weird, and fun NPCs that make me feel like I'm really travelling through a new world. In a way, I feel like Shadowlands really took this a lot further than Battle for Azeroth, although that expansion did have some really cool NPCs as well — but Taelia Fordragon and Flynn Fairwind, as cool as they are, are never going to win my love quite as much as this cheerful squirrel spirit has.
So I guess it's time to ask you, how do you feel about the various quest givers and other NPC's we're running into in the expansion?  Are you, like me, absolutely delighted by how this whole expansion has been using unique and very personable NPCs to convey the story as it unfolds, or are you feeling a bit burned out by just how much personality these folks have to share with us? Are you not a fan of talking squirrels? Why not, he's great, I love that guy, but regardless of my feelings, please share yours with us all.