WoW
Dec 21, 2020 2:00 pm CT
How to get your very own Corridor Creeper so you can mount up in The Maw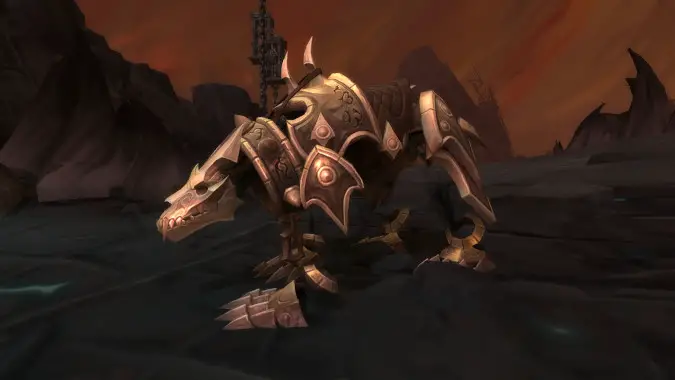 How many times has this happened to you? You're in the Maw minding your own business, you click your button for your mount, and you receive the error message, "your mount ignores your call within the Maw."
The good news is there is a mount that won't ignore your call within the Maw! The bad news, it's the Corridor Creeper. The only way to obtain it is to beat the Torghast: The Twisting Corridors on the 8th Layer. And to do that, there are some prerequisites.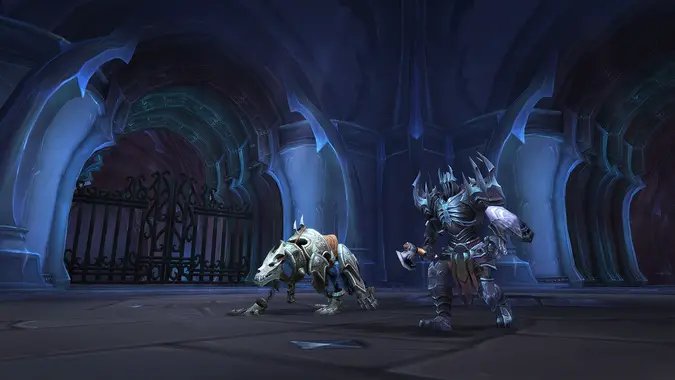 What are the Twisting Corridors?
Have you been running Torghast these past weeks and thought, "This is far too fast, and far too easy?" Well, if you have, then the Twisting Corridors are for you. They are the "challenge mode" of Torghast. Each run is 18 floors, with a pattern that goes two floors of mobs, a break floor with a vendor, two floors of mobs, then a boss floor, and the cycle starts over. Basically, Twisting Corridors is three Torghast runs smashed into one. These can take a couple hours to clear, and the difficulty is greater than normal Torghast. A well-organized, geared group of five people is expected to work together.
There are cosmetic rewards for running this, not just the Legendary Powers and Soul Ash that normal Torghast rewards. Completing Layer 2 rewards the Death Seeker pet. Layer 4 provides the Helm of the Dominated toy, that turns the player's character into one of the Mawsworn from Torghast. Layer 6 gives the Spirestalker title. And finally, for completing the entire tower, there is the one and only mount you can use in the Maw, Corridor Creeper.
Twisting Corridors is expected to be challenging — a five-person raid. It doesn't provide gear, and you'll need to have gear from outside sources. Don't worry if you don't get it completed the first week they're available on December 21 — but you'll want to start the process of unlocking it.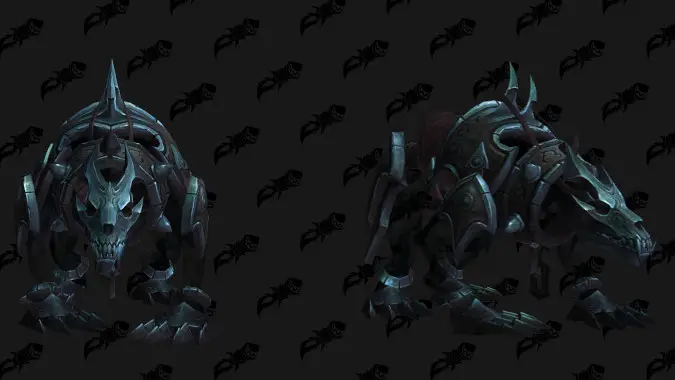 How to unlock the Twisting Corridors
To unlock the Twisting Corridors, you will need to complete the weekly quests from Bolvar in Oribos that progress the story to save your allies we began at the beginning of the expansion. These quests are all completed in Torghast, and they are each one per week, stretching over six weeks.
On the plus side, once the Twisting Corridors are unlocked on one character, they are unlocked account-wide. On the downside, the weekly quests are each one-per-week, and if you had a late start or skipped a week, there is no makeup quest — you will be a week behind for every week you missed.
It isn't required to do the most difficult Layers of Torghast to unlock Twisting Corridors, but jumping in without doing so is ill advised. It would be like doing Mythic+ dungeons without ever having run the dungeon. Attempting it is a good test to see if you're ready.

What do you need to do to mount in the Maw?
To get your Corridor Creeper so you can mount in the Maw, you should already be working on unlocking it with Bolvar's quests. You will need to prepare for the challenge mode of Torghast, which will require knowing how to run Torghast, and having sufficient gear. The exact ilevel will differ between player, skill, and role, but aim for an ilevel around 210, equivalent of Heroic Raiding.
The challenge mode of Torghast will take an hour or two per Layer. If you and your group are able to tackle every Layer on the first try, it could around 20 hours.
In the end, it will all be worth it. You're so used to mounting when questing, or fighting rares, that when your mount is taken away, it's noticeable. Much like earning back flying each expansion, gaining what you lost feels like an accomplishment. Unless you play a Worgen — as Running Wild is a spell, not a mount, and provides mounted speed as a work around in the meantime — or Druid, getting a Corridor Creeper is a goal that should earn a spot on your to-do list.