There's a Dungeons and Dragons TV show in the works — and the writer of John Wick is behind it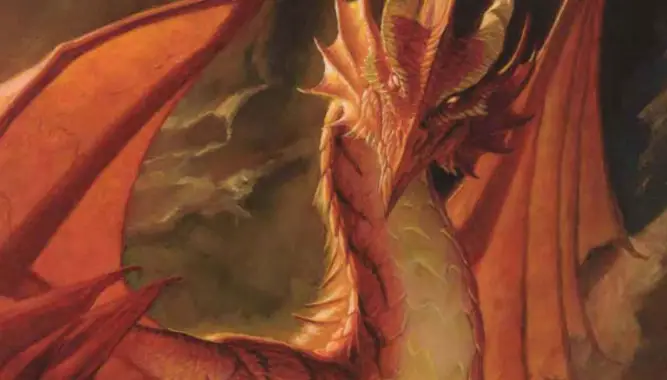 Let's be honest. Previous attempts to bring Dungeons and Dragons to mass media in the form of TV or movies have not always worked out. Just ask Jeremy Irons or the makers of the 80's D&D cartoon. Seriously, that cartoon definitely made a lot of people very confused when they actually played the game. But then again, there were a lot of terrible Marvel Comics movies before we got the MCU — I mean, there's a Captain America movie where the Red Skull is Italian. So while we acknowledge there were some fairly uncompelling attempts to adapt the world's biggest role playing game into a movie, we also can't help but be a little intrigued when we realize one of the writers behind John Wick is working on a D&D television series.
Derek Kolstad, who has a fairly diverse list of projects he's working on in addition to his role as a writer on all of the John Wick movies — such as a Splinter Cell anime and a live action TV version of the Hitman games — has been tapped to write a pitch for the upcoming series. It should be noted that Kolstrad isn't the only writer being asked to work on a D&D project by Paramount and eOne, who are also developing a D&D movie starring Chris Pine.
Yes, that's right, we're getting another D&D movie. No word yet on if Pine is playing Profion, but I hope not.
I'm interested in seeing what happens next. Kolstrad is a deft hand at action sequences — the Wick films are all great for action set pieces and he's also working on Winter Soldier and Falcon for Marvel, so clearly there's a lot of confidence out there in his ability to turn in a good series of episodes. A lot depends on what approach they take — there are actually a lot of stories out there set in a D&D world which could make an interesting and fun TV series, something broad and built on a wide cast of characters as an ensemble piece with dragons and magic and swordfighting could actually be really good. It worked for Game of Thrones for seven and a half seasons.
Me, I'm just hoping they set it in Eberron.
Remember, though, this is all early days yet. There isn't even a pitch written yet, and there are other writers also being asked to work on properties related to D&D. Still, Kolstrad's a good name for a high action story with pathos, but if there's a Ranger with a dog in this story nothing better happen to it.