What we know about Riot's forthcoming RPG, Ruined King: a League of Legends Story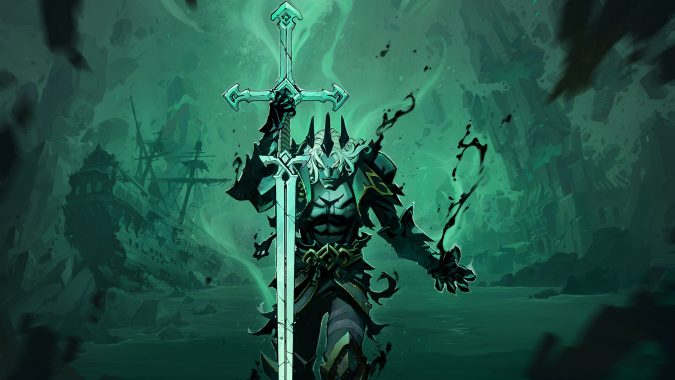 When Riot Forge announced a turn-based RPG set in the League of Legends universe back in December 2019, frankly, I greeted it with a shrug. I'm a fan of RPGs, and relatively interested in the League of Legends universe, but I was unfamiliar with Airship Syndicate's work and wasn't convinced Riot (or their publishing arm, Riot Forge) would be able to find success outside their MOBA hit. That all changed last month, however, when Greg Street announced that they were also working on an MMO. To completely misquote Leo DiCaprio's character in Django Unchained, they didn't have my attention but now they had my curiosity.
The reason I'm keeping tabs on Ruined King is because in many ways it's a test case for Riot Forge's future MMO. Sure, I don't expect the MMO to be turn-based or have an isometric view, but the gameplay, skill builds, and of course RP elements will give us some hints of what Riot Forge may intend for the MMO, and its success — or lack thereof — will be a bellwether for future RPG-related endeavors by Riot Forge.
Riot Forge is publishing Ruined King, but the developer is Airship Syndicate. Most recently known for Darksiders Genesis, their more relevant experience is with Battle Chasers: Nightwar, a turn-based RPG with isometric views made for multiple platforms — basically, what Ruined King is planning to be. Both of these efforts received very favorable reviews from critics and players, so Riot Forge appears to have gotten the right team on board for the project.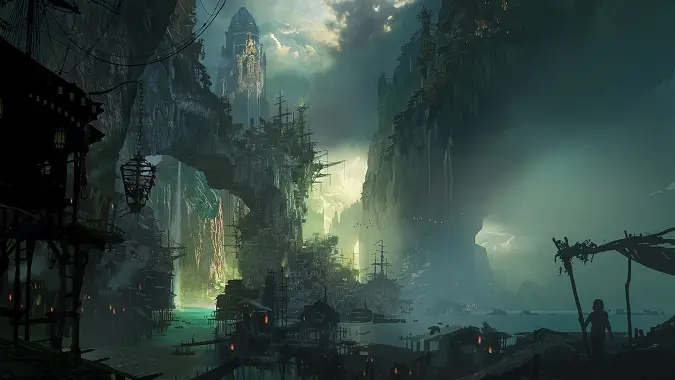 The lands and characters of Ruined King 
Ruined King will be taking place in two zones of the LoL world known as Runeterra: Bilgewater, and the Shadow Isles. Bilgewater — not to be confused with the Goblin Cartel in World of Warcraft — is LoL's version of an independent pirate city, similar in atmosphere and purpose to Final Fantasy XIV's Limsa Lominsa, Warcraft's Freehold, or Luskan in the Forgotten Realms prior to the Spellplague dropping 4th Edition Dungeons & Dragons on us. In the Runeterra-based games, Bilgewater has featured as a recurring event map in LoL and was the first region added to Legends of Runeterra via the expansion Rising Tides. If scoundrels are your cup of tea, you'll love hanging out in Bilgewater.
The Shadow Isles are a less fun place to adventure in. Once called the Blessed Isles, it's now a region of undead spirits and dark sorcery — if you've played Guild Wars 2, you'll see many similarities with Orr after Zhaitan visited. Home to the malevolent Black Mist, the Shadow Isles are a necromancer's dream that's a constant threat to the rest of Runeterra so it's not a surprise that we'll be heading there in Ruined King. The Shadow Isles are one of the original regions released in Legends of Runeterra and will be playing a large role in Ruination, LoL's 2021 Season.
Ruined King is promising us gameplay that will feature six League of Legends champions:
Miss Fortune, a Bilgewater captain and Marksman who looks to be the main character in the game
Illaoi, the Kraken Priestess of Bilgewater, who summons tentacles to smack around enemies
Pyke, a sneaky harpoonist of Bilgewater who died but then got better
Braum, a visitor from Freljord who carries a really big shield to protect others
Yasuo, the popular wandering swordsman and tea aficionado, and
Ahri, the nine-tailed fox mage who moonlights as a member of K/DA
All told, it's a pretty balanced party. While I do not expect any more champions to be announced, it's possible there will be "henchpeople" to help fill roles before you've recruited everybody.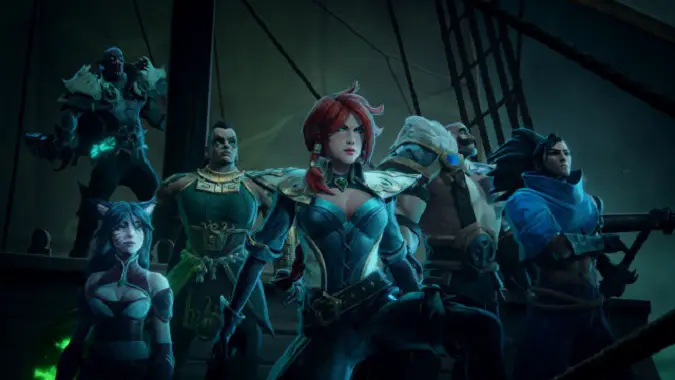 A game not to be mist?
Ruined King was originally scheduled for "early 2021," but like so many games this past year, it has been delayed, although still expected in 2021. The more I've studied it, the more excited I've gotten, and I am genuinely looking forward to the game's release. I particularly like how LoL itself will be focusing on the titular Ruined King in their Ruination event this year, and have recently made him a playable champion; this sort of cross-product synergy typically foretells strong involvement among the different divisions responsible and makes me optimistic that Riot sees Ruined King as a tentpole franchise, not a one-off cash grab.
While there have been no announced plans regarding DLC, it's easy to see how the game could add other regions and champions in expansion packs, or if really successful, a true sequel. This aspect also lends confidence to the theory that Riot Forge is banking on its long-term success. Whether it foretells a successful MMO launch down the road is too soon to know, but I can't wait to find out.