When is Diablo Immortal coming out? We finally know it will be released in 2021
Click here for more photos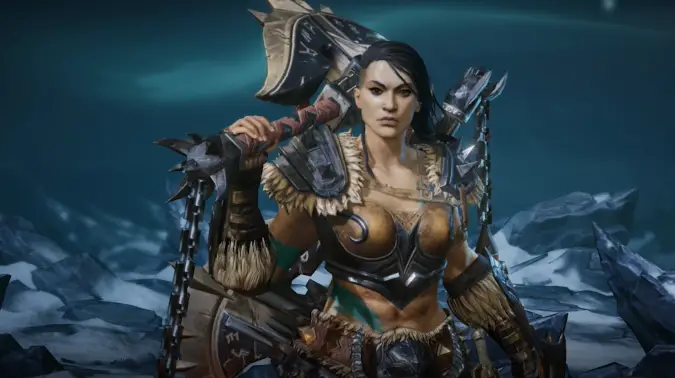 We're all wondering when Diablo Immortal is coming out. Back in March of 2019, NetEase, the developer of the mobile ARPG, said that the game was essentially finished and in Blizzard's hands.. In fact, at one point we'd gone so long without an update that we've wondered whether the game has been canceled.
But the game hasn't been canceled, and we have gotten a few updates over the past year. There was a new gameplay trailer at ChinaJoy in July (though it was slim on new footage) and Blizzard themselves put out a "we're still working on Diablo Immortal" post in August. While Blizzard missed its promised mid-2020 date for public testing, we finally saw a regional test in December 2020, alongside a lot of new information about the game.
So what's the deal? Where is this game? The announcement at BlizzCon 2018 may not have gone the way Blizzard wanted, but even players who were quite skeptical like our own Dan O'Halloran enjoyed the demo and didn't feel like the game was all that far from release even back in 2018.
When will we finally be able to play this game for ourselves? Well, that's an interesting question. Until recently, I wouldn't have had anything close to an answer for you. But now, thanks to Activision-Blizzard's latest earnings call, I can say that Diablo Immortal will be released in 2021.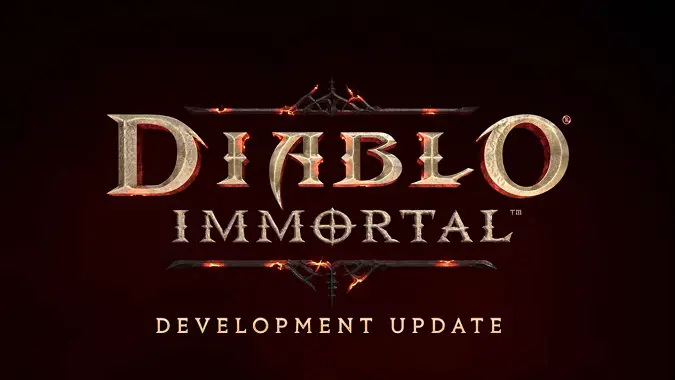 The release date isn't here yet, but it's getting closer
I assume the global pandemic didn't make getting the game ready for release any easier, and the internal testing period on Diablo Immortal could have lasted a really long time — perhaps longer than Blizzard intended. This is Blizzard's first really big foray into mobile gaming, and they likely feel a certain amount of pressure to get exactly right after problems with games like Warcraft 3 Reforged as well as how poorly Diablo Immortal was received when it was announced in 2018.
It's quite possible that, without an arbitrary deadline to hit, Blizzard decided to take their time with this one. But we haven't heard much about the state of the game over the past year. The ChinaJoy trailer was only slightly different from the original trailer released in 2018.
The earnings call date is the first news about Diablo Immortal since the Australian regional test of the game kicked off in December — and it's still shy on details. We don't have an exact release date, but the earnings call makes it all but certain that, barring an unforeseen delay, we'll have the game by the end of 2021. You simply don't tell the investors a game will be out this year unless you have every intention of doing exactly that. I expect that we'll see more testing over the spring and summer followed by a Q3 or Q4 release for the game depending on how those tests go.
But perhaps Blizzard is looking at a bigger picture for release dates. We got our Diablo 4 announcement at BlizzCon 2019 — I know, I was there, I even got to play the demo — and with that game still deep in development, Immortal seems like the next Diablo property Blizzard could hype. But if Blizzard really is working on a Diablo series for Netflix or some other streaming service, that may be part of the reason why we haven't gotten an Immortal release date before now — Blizzard might be waiting on tie-in media to help fit the pieces of the Diablo narrative together. Or it could be that Warcraft's Shadowlands release would have stolen Immortal's thunder and the franchise would be best served by coming out later. The success of Shadowlands loomed large on the earnings call, and Diablo may have gotten lost in its shadow.
It makes a lot of sense, if Blizzard is in fact aiming for 2022 for either Overwatch 2 or Diablo 4 or both, to put out Immortal in 2021.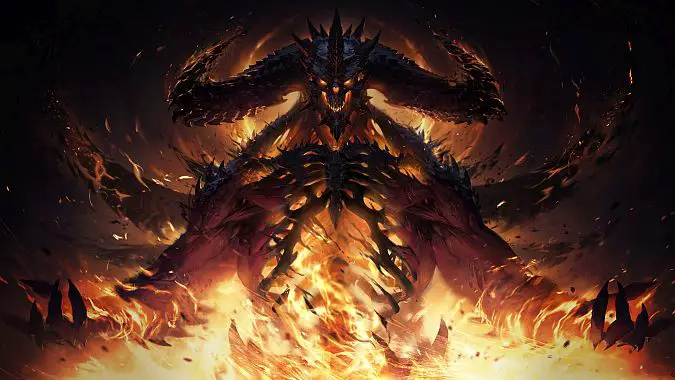 Diablo Immortal will be released in 2021
At this point, I think it's almost a complete lock that we'll get this game in 2021. You simply don't tell the investors a game is coming within that certain a time frame unless you mean it, and Blizzard has proven that they can ship a game working in drastically changed circumstances — such as the pandemic — with Shadowlands. With both Overwatch 2 and Diablo 4 queueing up for next year, releasing Diablo Immortal in 2021 is looking less like an unwarranted delay and more like a smart move to ensure the game has time in the spotlight.
Plus, according to the earnings call, this won't be the last mobile game Blizzard will release — in addition to OW2 and D4, several mobile games are stated to be in the works. This could be part of the reason for the Vicarious Visions merger, as they have a lot of experience with ports and mobile consoles that could help translate to the mobile game market. Regardless, while we don't know exactly when we'll get Diablo Immortal, it will be sometime in 2021 unless something major happens to delay it.
Originally published 9/15/2020, updated 2/4/2021