What would be the most shocking possible announcement at BlizzConline?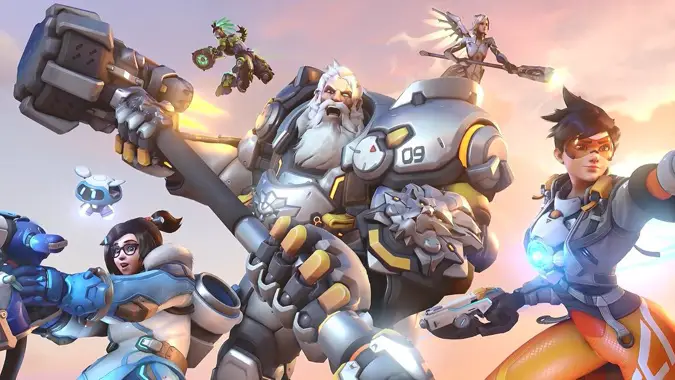 I think a lot about BlizzConline and how it's going to fill the BlizzCon-sized hole in all of our greedy little tell us everything hearts, and honestly, I think the most shocking announcement they could make, the absolutely craziest thing would be one of two potential announcements — either a brand-new IP along the lines of Overwatch which they managed back in November of 2014, or literally nothing. No news, no new IP, no information about games like Overwatch 2 or Diablo 4 or even a World of Warcraft panel about Shadowlands and what patch 9.1 and beyond are going to be like. Of the two, I find a new IP far more likely than getting nothing, so I'd have to argue a big fat goose egg of a convention would ultimately shock me more.
Now please not, the very fact that I would find it shocking should go a long way to informing you that I really, sincerely do not think it's likely. I really really doubt it, because while there have been BlizzCons past that weren't particularly informing, I feel like this one will definitely focus on the games Blizzard has in the pipeline, and they've talked enough about new projects they're working on that I definitely believe we'll get some sort of news.
Oh, wait. An announcement that Titan is coming out would be even more shocking than that, because there's no way that's going to happen. Titan died and managed to inspire Overwatch so I definitely don't think we're going to see it, or hear anything about it, but that's how this works — the more unlikely an announcement is the more it would be surprising if it came to pass. So I'll say that a Titan announcement is absolutely the least likely and most shocking announcement they could make this year.
But what do y'all think? Would you be most shocked by a Lost Vikings MMO? A superhero RPG? A pet brawler? What do you least expect at this year's BlizzConline event?