Last chance! Celebrate Blizzard Watch's 6th anniversary with our exclusive phoenix merch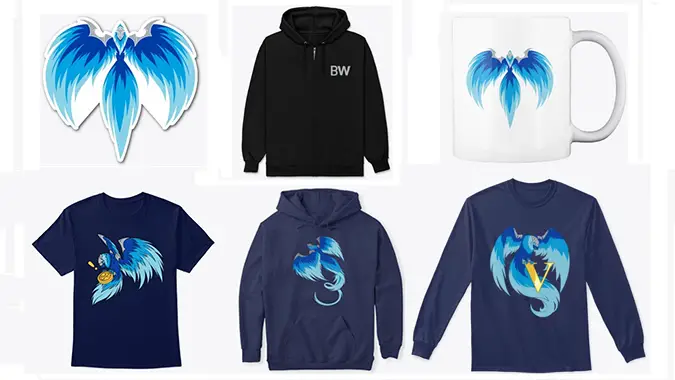 This month is the 6th anniversary of Blizzard Watch rising from the ashes of The Site That Shall Not Be Named. It's been a wild ride as we've expanded our coverage, reported on multiple BlizzCons, rolled out many new D&D podcasts and more — and we have plans for great things to come.
All of this couldn't have happened without your continued support. A large and critical part of the site's operating expenses are covered by our Patreon subscribers. If you haven't signed up as a Patron, now is great time with BlizzConline ongoing. Our Patreon benefits include:
$3 gives you early access to the 8-10 podcasts we publish a month, plus exclusive access to the longer, uncut recording of the Blizzard Watch Podcast
$5 gives you an ads-free experience on the site
$10 gives you access our behind-the-scenes Discord channel where you can see the writers and editors post memes work hard to bring you daily content
$25 gives you a custom bio for your Warcraft or other Blizzard character that will be sent to you as well as posted on the site
There's also a $1 tier if you just want to contribute to the site. Every tier comes with additional benefits as well. You can check them all on our Patreon page.
The Blizzard Watch Store
In honor of this special day, we are opening the merch vault and offering t-shirts, stickers, masks, coffee mugs, and more with all of our previous anniversary phoenix designs. You can choose from items with the phoenix design we used for original launch of the site as well as our 1st, 3rd, and 5th anniversary art. All of these gorgeous illustrations were created by the always amazing Noxychu.
This Blizzard Watch store will be open until Feb 21, 2021 and then it closes again. Note that orders will not be shipped until Feb 21, 2021.
Thanks again for all of your love and support. Here's to six more years and more!