Lead Narrative Designer Steve Danuser confirms Anduin's status in Chains of Domination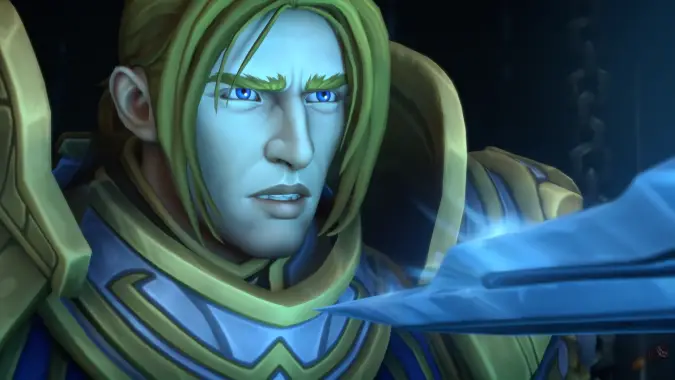 After viewing the new trailer for Shadowlands patch 9.1, there was a little confusion among World of Warcraft players as to what had happened to Anduin. Had he joined the Jailer's forces willingly, been corrupted into serving, or was he merely under the control of the Jailer and functioning as his puppet? While there's no chance that Anduin would be swayed by Sylvanas' arguments in the Sylvanas' Choice cinematic, he is told that he would be made to serve if he did not join the cause. The 9.1 trailer (titled Kingsmourne) shows us the result of his service: an attack on the Archon and the retrieval of a key needed by the Jailer to escape the Maw's bonds.
The question remained: had Anduin been corrupted somehow (perhaps by the Kingsmourne blade in his possession) or was the Jailer merely using him to get close to the Archon? While most of the evidence within the trailer pointed towards control, there's such a well-established history of character corruption in the Warcraft universe that it felt foolish to eliminate the possibility entirely. Fortunately, Lead Narrative Designer Steve Danuser confirmed during the World of Warcraft Q&A at BlizzConline that Anduin is indeed under the Jailer's control, and that he remains somewhere inside himself, potentially fighting to break free.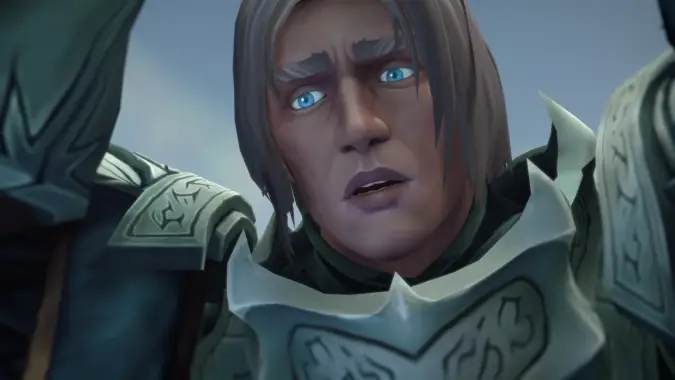 Even if he breaks free, Anduin may never be in control again
As mentioned, the clues were in the trailer. When the Jailer speaks through Anduin, he is referred to in the third person, and the Jailer calls him a vessel. The most telling moment is right after the Archon is killed attacked when Anduin appears to emerge and sees what he has done. It doesn't last long as control is reasserted with the glowing of runes on his armor — although I don't think we're supposed to think it's the armor controlling him, but the Jailer's power being demonstrated.
If Anduin is buried beneath the Jailer's control, then he can be freed and I'm sure that's a cause our characters take up immediately. What's concerning is that if he is aware of what's happening to him he may end up guilt-ridden and despondent over his role, and the Anduin that emerges won't be the same King of Stormwind we've known the past two expansions — one willing to turn to other powers to ensure he never loses control again. Throw in the fact that we know from the prequel novel Shadows Rising that as a Priest he has resisted the use of Shadow powers, and we may end up with a Void-corrupted Anduin in the end anyhow.