Wizards of the Coast changes the guidance on D&D character creation for the Adventurers League — and potentially your game too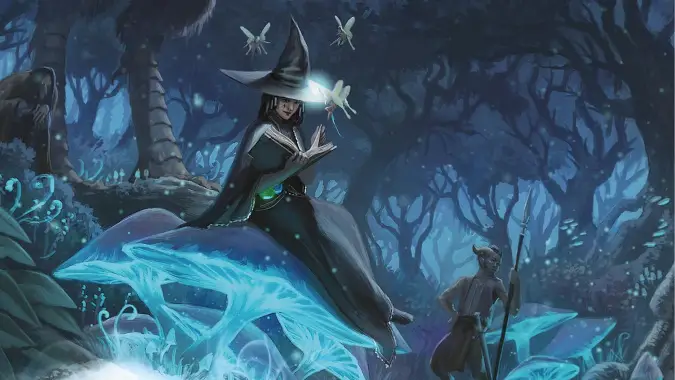 The Adventurers League is the official organized play league for Dungeons and Dragons which provides a common set of 5th Edition rules to make it a lot easier for players to get together at conventions or their local gaming shop and play. To deal with new race, class, and subclass options provided in official sourcebooks outside the Player's Handbook, the Adventurers League had adopted the "PHB+1″ rule, which meant that any player participating in an Adventurers League-sanctioned event could select player options from the Player's Handbook and one (and only one) other source. For example, if you wished to play a cleric in the forge domain subclass, your other source needed to be Xanathar's Guide to Everything; if you wished for your cleric to be a lizardfolk, you would select Volo's Guide to Monsters, and so on.
Things got a little complicated when Tasha's Cauldron of Everything was released late last year. Besides providing the standard array of new game choices for players, it also gave us new options for character creation as part of their efforts to address fantasy racism in D&D. Tasha's new character creation rules could cause a dilemma though — would the Adventurer's League force players to use it as their +1 if they wanted to use those rules? Fortunately, Wizards of the Coast foresaw this dilemma and added Tasha's changes to the AL Player's Guide for the ongoing "Plague of Ancients" campaign.
Go ahead, complicate those backstories — officially!
As more and more sourcebooks got released, however, the PHB+1 rule was starting to wear a little thin. Besides the fact that the Adventurers League had to directly accommodate the new character creation rules from Tasha's, it was also reaching a point where it stifled more than it helped. A player could have a lizardfolk cleric, a forge cleric, but not a lizardfolk forge cleric as that would require PHB+2. While not directly addressed, I also suspect the new gothic lineages were going to become problematic for the Adventurers League, as a player could select the forthcoming Van Richten's Guide to Ravenloft as their +1 and thus have thematically inappropriate (as well as potentially overpowered) characters for the traditional Forgotten Realms settings of AL gameplay.
Faced with these challenges, the Adventurers League chose the simplest path and are removing the PHB+1 rule entirely. Instead, they are designating certain sourcebooks as being allowed in any campaign, and other works will be limited to which campaigns they can be used in. The universal resources are:
Player's Handbook
Volo's Guide to Monsters
Xanathar's Guide to Everything
Mordenkainen's Tome of Foes
Tasha's Cauldron of Everything
Those players who have longed to play the lizardfolk forge cleric of their dreams will now have that opportunity in the Adventurers League. While some might despair now of ever playing a character of dhampir lineage in an AL season, if there is an AL campaign that takes place in Ravenloft, one will be able to play a lizardfolk forge cleric of dhampir lineage, something that would not have been possible before with the PHB+1 rules.
What's also good is that this makes the Dungeon Master's job easier. While the original perception of the PHB+1 rule was that it would help a DM avoid having to acquire every sourcebook, it did the opposite: since any given player could select any +1, the DM tended to feel like they needed to be up on every option to avoid surprises. With the new categorized designations, DMs and their players will know in advance of each AL season which resources are legitimate for that season, and future supplements will easily slot into those existing categories.
Of course, as this applies only to organized play it's not a requirement for the home-based DM to adhere to these rules — however, AL rules have always provided a solid baseline of expectations for campaigns, so an inexperienced DM may want to start here before expanding into other sourcebooks. Talk them over with your players, and most importantly, do what makes y'all have the most fun.