What would you most like to add to your favorite Blizzard game?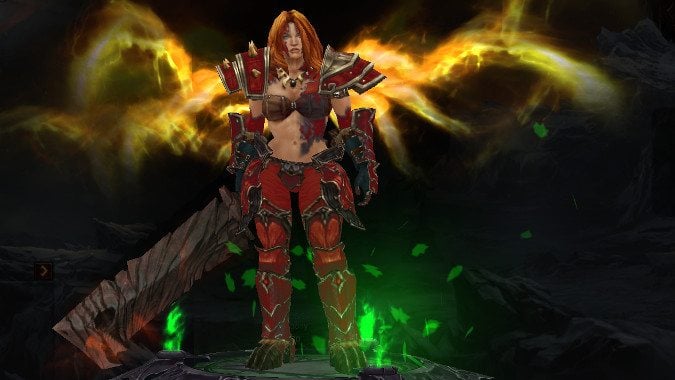 I have wanted Barbarians in World of Warcraft forever. Not Fury Warriors, mind you — I get that's the aesthetic they're kind of going for, but Fury Warriors feel less like a classic Barbarian with all that plate armor and more like a D&D Fighter focusing on dual wielding. Perhaps it's because of how classes work in WoW that Warriors can't really hit the disciplined master aesthetic of Arms, the crazed berserker of Fury, and the "tank in heavy armor with a shield the size of a small car" of Protection and have it all fit satisfyingly together, but if I could, I'd totally yoink the Diablo Barbarian class and make it the  newest WoW one. I think a mail melee class focusing on 2h weapons and going absolutely berserk in combat would work for them.
And man, I've wanted to add to Diablo forever — although in this case it's less a class or feature and more of a storyline. I desperately want to see the continuation/conclusion of Leah's storyline, finding out if her soul survived Diablo's possession and potentially rescuing her from whatever Hell she may have ended up in. I mean, seriously, Diablo 3 did Leah dirty and I hated that I had absolutely no chance to save her from being betrayed and seemingly destroyed. Seriously, you don't kill off Jennifer Hale that way.
I mean, there's more — a second Canadian hero for Overwatch based on my cats, for example — but that's enough out of me, when we could be talking about what you guys would want to do. A new Hearthstone card? A dungeon or raid in WoW? A new tameable pet? A new class in Diablo 4? What would you most like to see added to these games we spend so much of our lives playing and obsessive over?
And if it's not Barbarians for WoW, then why not? Help me out here.