Which consoles can run Diablo 4?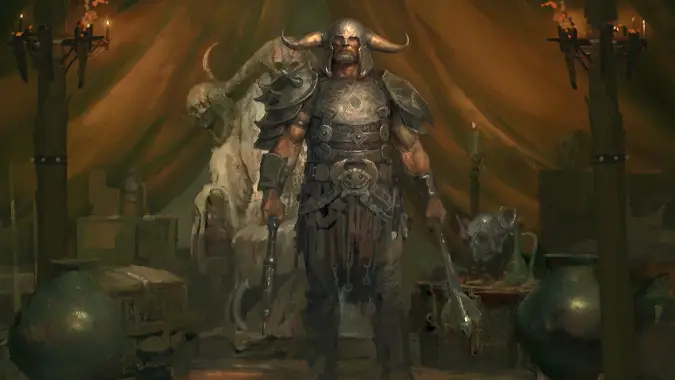 When Diablo 4 was announced in 2019, the big consoles were Xbox One and PlayStation 4, and the game was going to support both of them. But it's 2021 now, and Diablo 4 isn't likely to be released until late 2022 at the earliest, which probably changes the equation for Diablo 4's console release. We're at the start of a brand new generation of consoles with the PlayStation 5 and Xbox Series X/S, but Blizzard hasn't announced support for these new consoles — at least not yet.
This means that we don't know for certain which consoles Diablo 4 will run on. At BlizzCon 2019, Blizzard said the game would launch on the PlayStation 4, Xbox One, and PC — and they didn't amend that list at BlizzConline in 2021. But it seems extremely unlikely that the game will launch for those consoles and not for current consoles. And if it launches in 2023 instead of 2022? It would seem even less likely that the game wouldn't support current generation consoles at that point.
However, there is one console we're fairly sure won't be supported: the Nintendo Switch. While it's a big deal console, it's also a fairly technologically limited console, especially when compared to the new PS5 and Xbox Series X. A game releasing in 2022 or later that runs on those consoles and PC might well have to make some serious cuts in graphics to run well on the Nintendo Switch — and the console's online features are somewhat limited as well. Blizzard didn't mention the Switch in 2019, and while we suspect they'll update the console compatibility list in the future, it's hard to imagine they'll have Diablo 4 ready for the handheld console.
The fact is, we haven't had any further announcements about what platforms the game will launch on since 2019, when the PS5 and Xbox Series X/S were at least a year away. While both consoles are still very difficult to get a hold of, by the time Diablo 4 is ready to go that probably won't be an issue. So almost certainly Diablo 4 will move to those new consoles even if it also launches for the PS4 and Xbox One.
So, until we get a release announcement, my gut feeling is that Diablo 4 will launch on PlayStation 5 and Xbox Series X/S consoles as well as PC.