When will Diablo 3 Season 24 start?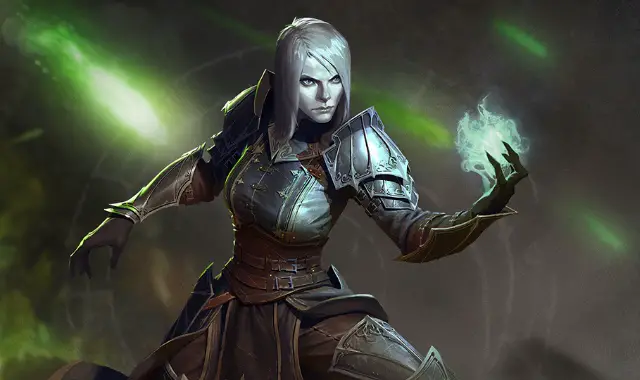 Diablo 3 Season 23 started on April 2, and we now know when it ends: July 18. So, of course, this means we're all wondering — when does Season 24 start? July 23!
Now that we know for sure when Season 23 is ending — and isn't following the longer Season schedule we've seen recently — we made some guesses about when Season 24 will start and were not far off the mark. The Season 24 preview blog announced the start date of July 23, right in the first line. It described the Ethereal Memory theme as inspired by the release of Diablo 2 Resurrected, which is an awesome homage to the re-releasing title. It is also helpful because it means you have two months to get yourself the creepy new Mummy pet before D2R comes out, and you forget what the sun looks like.
I confess I'm a little surprised at another 5-day turnaround between seasons. I anticipated a lot of potential work cut out for the devs with the inclusion of the new-to-D3 Ethereals, the powerful class-specific items (a la Diablo 2) that are the foundation for Season 24's theme. Instead, the PTR showed Ethereal items are potent and well-thought-out, and they will be useful for both the normal gamer and the top players pushing for the top GR150 slot.
Season 23 proved to be quite divisive with the follower-reworks-as-theme. Some have been utterly thrilled with the new Emanate system improving the quality of life for solo players, as well as the split-out leaderboards (anyone else trying to place with every Demon Hunter set? No?). Others basically boycotted the season, as both the follower changes and leaderboards apply to non-seasonal play.
For those who weren't fans, it's fortunate that the Season was shorter than what we've seen recently, running just 15 weeks. Seasons 21 and 22 both ran 18 weeks, and we had started to wonder if a 4-month Season was the new standard. So whether it's Season 24 play or D2R, you'll find me in some iteration of Sanctuary cheerfully burning through the demonic legions of the Burning Hells!
Originally published 4/6/2021, updated 7/13/2021