D&D is coming to Magic the Gathering, but there's already a lot of Magic the Gathering content for D&D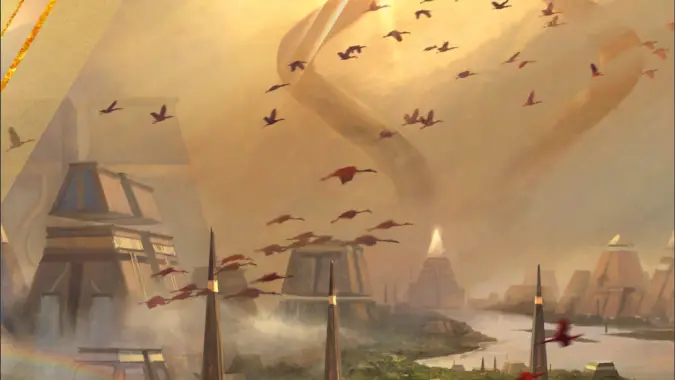 So if you missed it last September, there's an upcoming Magic the Gathering set called Adventures in the Forgotten Realms, which will for the first time bring various D&D characters and concepts into the famous TCG. Considering that Wizards of the Coast has owned both D&D and Magic for decades at this point, it's kind of surprising that they've never brought D&D into Magic before. But while we're waiting to see Elminster in a Magic game, it should be pointed out that there have been crossovers between the two franchises before — they've just always been from the other direction, with worlds and people from Magic being playable in D&D.
We've talked about Mythic Odysseys of Theros before, of course. But while that's a good example, it's far from the only sourcebook that taps into one of the many worlds that have appeared in Magic expansions over the years. Indeed, before Theros appeared in D&D, we had the Guildmaster's Guide to Ravnica, which was the first official printed D&D book dealing with a world from the card game. But even that wasn't the first crossover, as Wizards of the Coast has actually put out quite a bit of completely free material adapting Magic for the D&D crowd.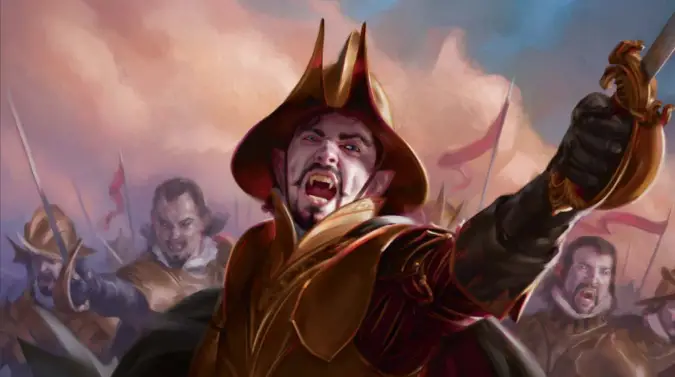 You read that right — five D&D worlds for the low, low price of free
That's right. Completely free. As in, you Dungeon Masters out there don't have to pay a cent for it. It's online, available from Wizards of the Coast itself, and while none of these free products are considered official — that is to say, you can't use it in a Adventurer's League game — it is written by James Wyatt, who has worked on both D&D and Magic extensively over the years and who is currently working on a new project we're likely to hear about this year, according to the D&D Studio blog.
These sourcebooks are fairly extensive, especially for free products. They consist of the following:
As you can see, there's a lot of c0ntent from Magic to bring to your D&D game, and since it's all free, you can get the equivalent of a whole campaign's worth of settings, playable races, and terrifying monsters without spending one thin dime, which is a bargain any way you want to slice it. They're all very good, in my opinion, and they're the reason I know as much as I do about Magic considering I've never played it. Definitely pick them up, since they'll cost you nothing and give you tons of material for your next game.