New Dungeons and Dragons Studio Blog hints three new books are in the works for 2021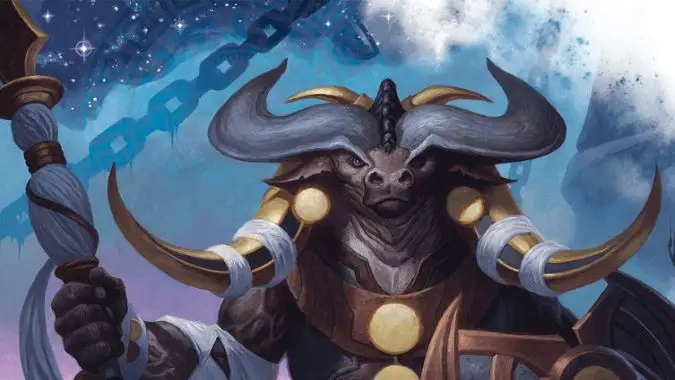 It's rare we get much in the way of information on projects in the works at Wizards of the Coast. Usually, we find out something is in the works when they tell us about a release date, and the most we get in way of hints is when an Unearthed Arcana drops with playtest material that suggests an upcoming book, such as the recent Gothic Lineages that hinted at Van Richten's Guide to Ravenloft. We've recently seen UAs focused on the Feywild and Dragonborn, and that bodes well for people hoping for books featuring those topics. But that's about all we usually get.
So I'm interested in the recent debut of the D&D Studio Blog, not just for the reasons that one might be excited for it — it's always good to have a place to go and get news about the games one likes, after all. No, I'm interested in it because right there, on their first outing, community lead Brandy Camel and author Ray Winninger lay out not just the products we already knew about — like the upcoming Ravenloft book — but three projects by well-known authors:
James Wyatt, a prolific D&D author who also worked on the Magic the Gathering TCG
Amanda Hamon, who apparently pitched the project herself and I am very curious about it
Chris Perkins is bringing us the big summer adventure, so we should be hearing about that very soon
To get this much information about upcoming products is rare for Wizards of the Coast and it's a really great sign for the D&D Studios Blog. Just in that one paragraph, the blog has done an amazing job at actually giving us something we've not gotten a lot of before: an idea of what's coming soon. It does make me wonder if the Feywild and Dragonborn UA's we got were for the same project or for some other project even further down the road, since the blog also revealed that most D&D releases are between 12 and 14 months between conception and release, meaning we could be playtesting products that we won't see until 2022 at this point. But we're fairly likely to get three books this year, and that's in addition to what we've already known about or have seen release, so that's pretty great for Dungeons and Dragons fans. Here's to what comes next.