Take your D&D game into a realm of gothic horror with the Van Richten's Guide to Ravenloft sourcebook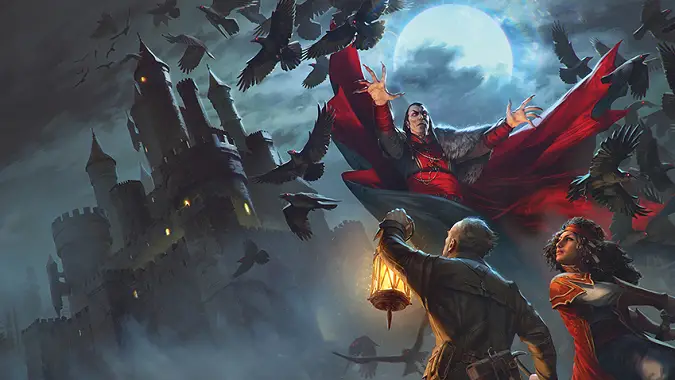 Set in a land of gothic horror best known as the land of Count Strahd von Zarovich, Van Richten's Guide to Ravenloft (VRG) is the latest D&D campaign sourcebook — and we'll all have the opportunity to build our own horror-filled campaigns when the book is released in May. VRG provides dungeon masters and their players numerous opportunities to get their scare on as each of the 30 Domains of Dread in the setting have their own theme, villains, and allies. Whether you want to stay in Barovia to deal with the Dracula-like Strahd or tackle mad scientists, dark rain forests, or dark fairytales, VRG will provide the descriptions and ideas to help.
There are plenty of tools for dungeon masters included — besides descriptions of the 30 Domains of Dread and their ruling Darklords, the sourcebook provides instructions and tips for setting up your own Domain and unleashing its horror upon your players. To help, it includes 40 pages of new monsters as well as ideas for adjusting existing monsters to be a little more terrifying.
The horror theme isn't new to 5th Edition or this site, as last year's Rime of the Frostmaiden adventure included guidelines to creating dread amongst bitter cold and isolation. Extending those basic ideas to a wider variety of encounters will help liven up your gameplay, although I still recommend working with players in a "session zero" to be sure they're all on board.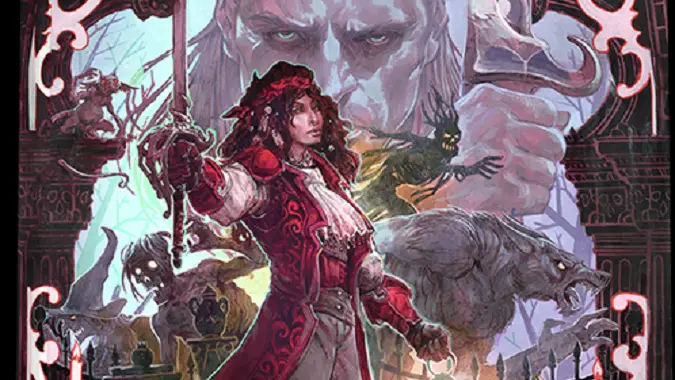 Things that roll and clatter in the night
There are new tools for players as well, with a couple recent Unearthed Arcanas getting officially published. Two new subclasses are included: the College of Spirits for Bards, and the Undead Patron for Warlocks. In addition, the recently described "gothic lineages" will give players a chance to envision a less traditional origin for their character in keeping with the setting, while continuing the work of Tasha's Cauldron of Everything to further remove D&D from the racial stereotypes and tropes that defined its first 40 years — along those lines, the promised Vistani changes will be included in VRG. We'll also be seeing "Dark Gifts," trinkets available to players that provide both a boon and curse, to further enhance their roleplaying experience in the environs.
For those not ready to create their own campaign based on VRG, it will also include a 20-page introductory adventure based on the haunted house genre. Seances, spirits, and things definitely going wrong, what's not to love about The House of Lament?
Van Richten's Guide to Ravenloft will be available at your local gaming store or from an online vendor on May 18th, 2021.