What have you been putting off in World of Warcraft?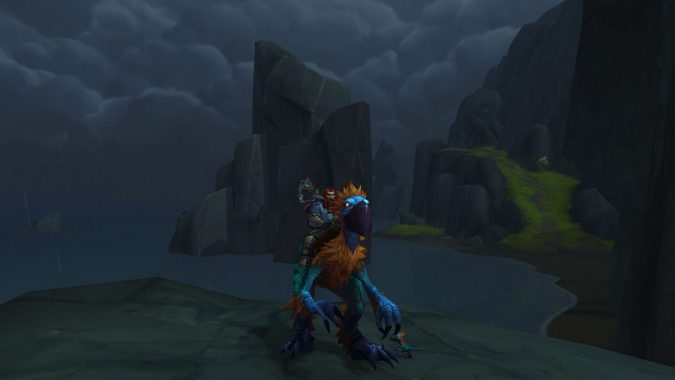 I finally did it — after over four years of putting it off for one reason or another, I collected all the Falcosaur mounts, along with the associated pets and toys you get along the way. I'm not sure why I took so long to do it, as while I wouldn't categorize it as easy it definitely wasn't that onerous of a process, and made much quicker by having a full stable of alts to redo the same world quests with.
Then there's the Balance of Power artifact appearances, which I had obtained for all but three classes months — or in some cases, years — ago. Now I'm down to just my Rogue, and she's sitting with 18/20 Nighthold Macguffins so she'll be done next reset. I've also started collecting the fragments of Val'anyr, Hammer of Ancient Kings again because my existing one resides in the bags of a dearly deleted character.
Suffice to say, the delay of Shadowlands patch 9.1 and my discontent with the continuing Anima shortage has given me an opportunity to start filling in some checkboxes on my Warcraft bucket list, but in reality these are things I've could've taken care of during any expansion content drought, not just the current one we're experiencing. There's still a lot more to go — one PVP season I will get the Vicious War Ram — but it's nice to have fewer things tickling at the back of my head when I login.
What about you, are you there things you've wanted to get done that you keep putting off? Did you skip the most frustrating achievement in the game last week because this wasn't the year (again) you wanted to suffer for it? Are there pets or mounts you've been meaning to farm but keep getting distracted by shinier new ones to hunt? Or is your procrastination a simple one, like wanting to finally level your Tauren Rogue Monk to max level?